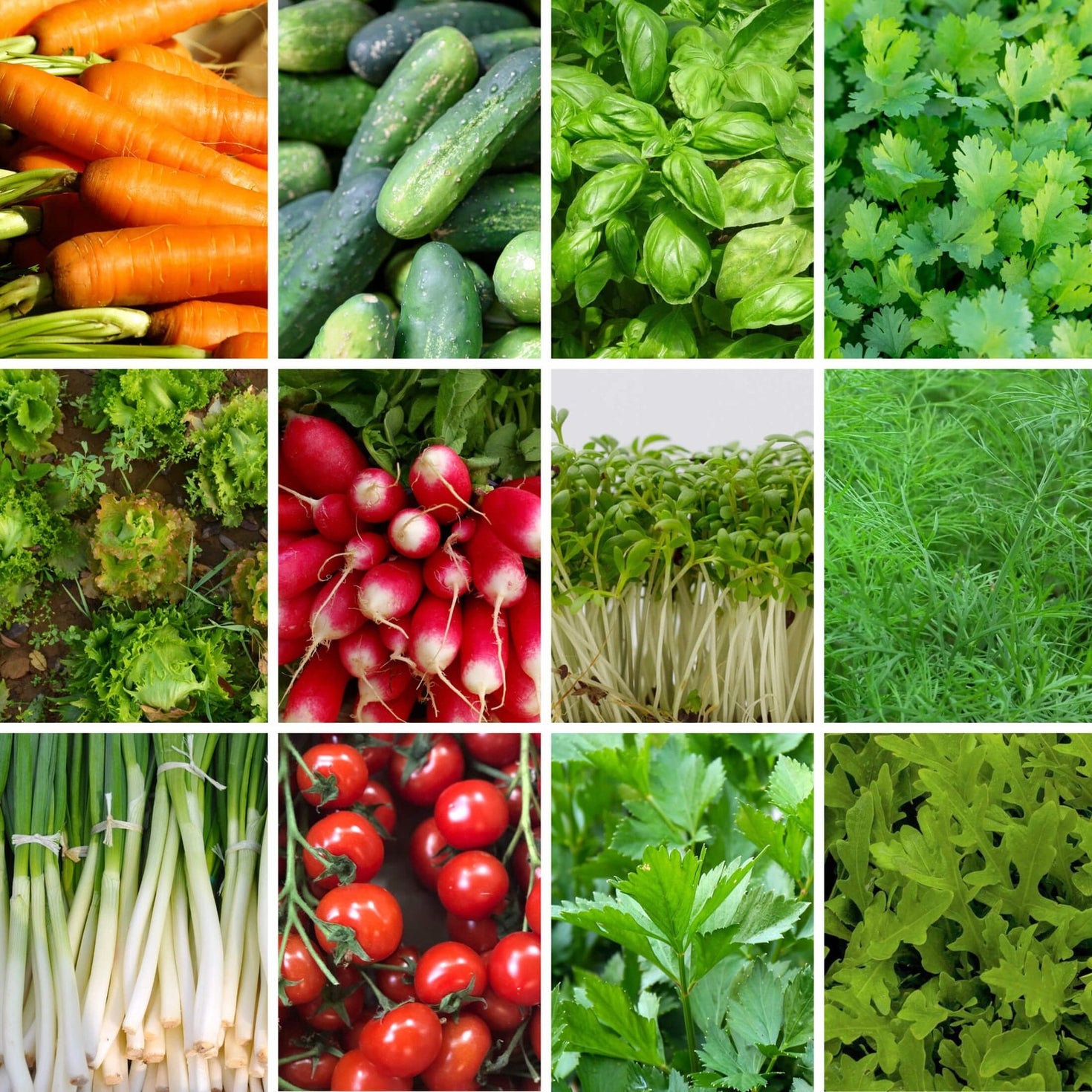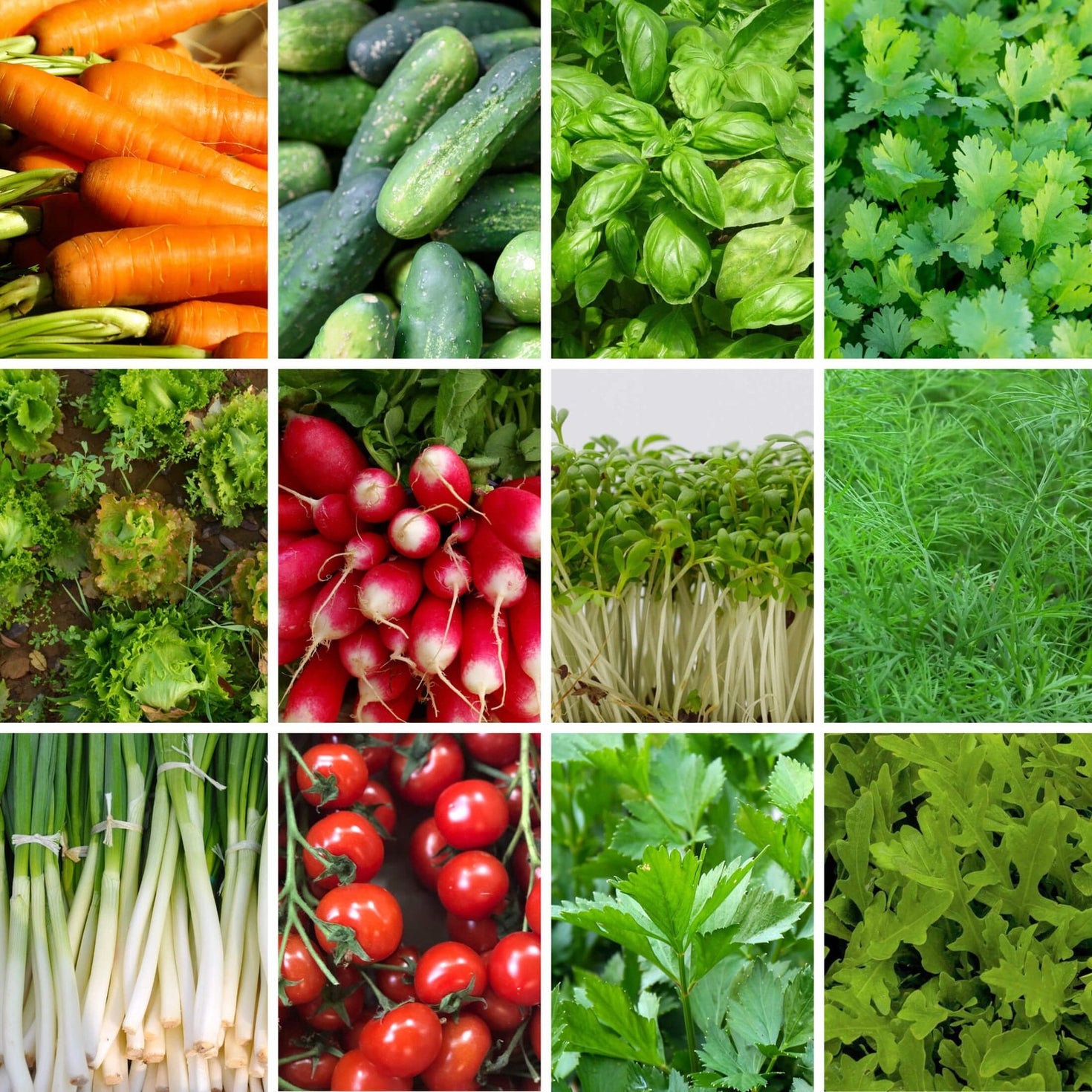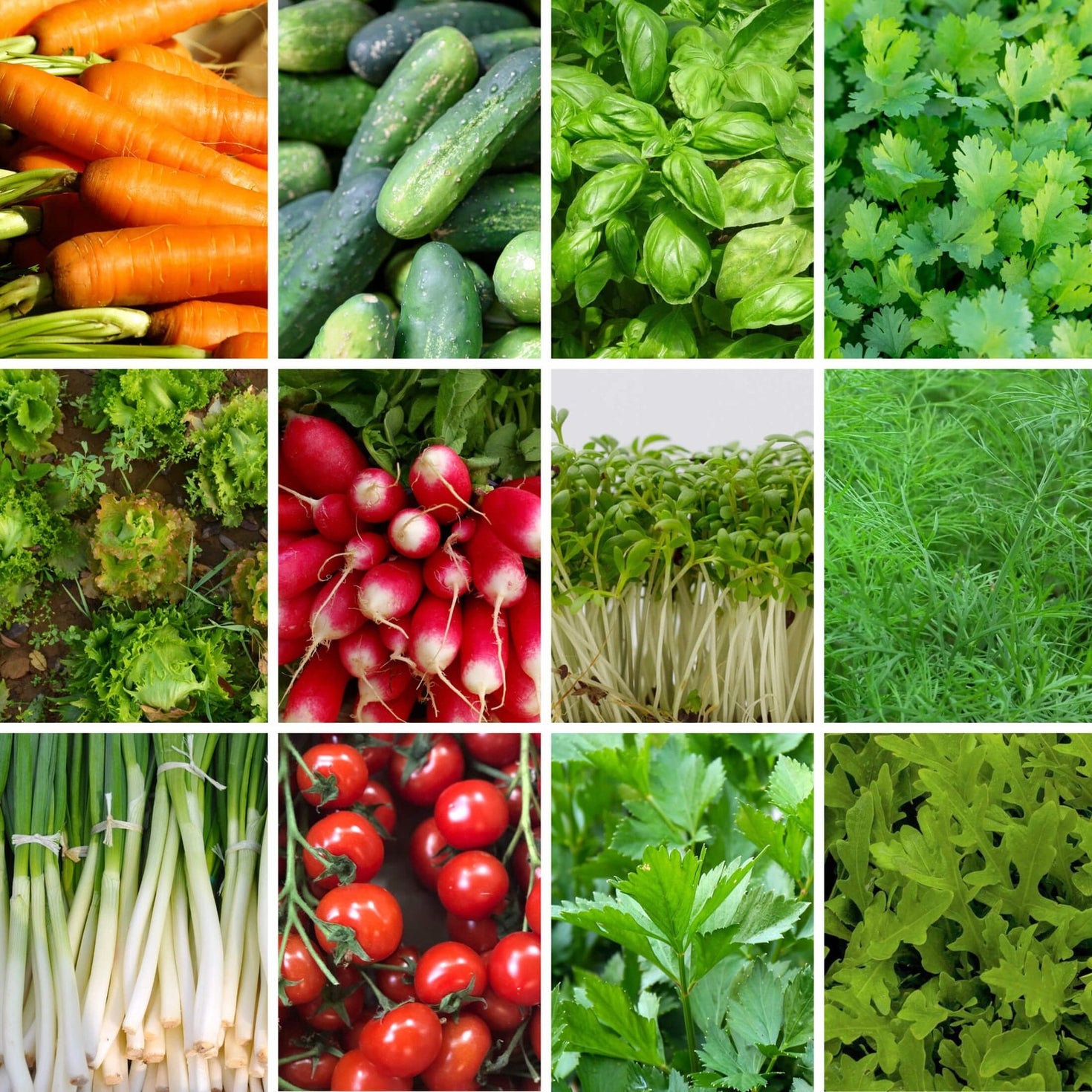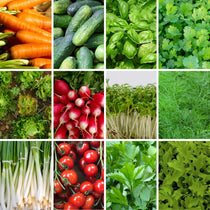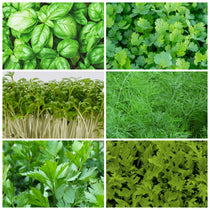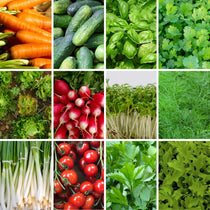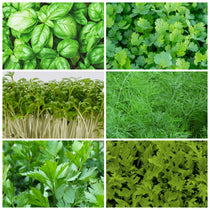 PRODUCT INFORMATION
SHIPPING & RETURNS
CUSTOMER REVIEWS
PRODUCT INFORMATION
Vegetable and Herb Seed Multipack - Contains 12 herbs and vegetables
This is the ideal garden starter pack for anyone wanting to grow herbs and vegetables at home. This pack contains 12 allotment favourites, with each variety specially selected to be easy to grow and give abundant harvests. With simple sowing instructions and a total of 2500 seeds, this pack is ideal for any gardener and will provide ample food for all the family. 
Seeds included in the pack:
Carrot Nantes (400 seeds)
Cucumber Marketmore (10 seeds)
Lettuce Mixed Leaf (500 seeds)
Radish French Breakfast (120 seeds)
Spring Onion White Lisbon (100 seeds)
Tomato Gardener's Delight (20 seeds)
Basil Sweet (250 seeds)
Coriander Plain Leaf (100 seeds)
Cress (2g seeds)
Dill (100 seeds)
Parsley Flat Leaved (200 seeds)
Rocket Salad (500 seeds)
All seeds are packed individually inside the main packet.
Sowing Instructions:
Cucumber and Tomato:
Sow indoors January - April.
Sow in pots or trays of compost.
Cover lightly with compost and keep moist.
Cover with a clear lid and keep somewhere light and warm (around 20°C).
Carrot, Lettuce, Radish, and Spring Onion:
Sow outdoors March - July.
Sow thinly 1cm (1/2in) deep in rows 15cm (6in) apart or 30cm (12in) apart for lettuce.
Cover with soil, firm gently and keep moist.
Thin seedlings as required.
Basil, Coriander, Dill, Parsley, Rocket:
Sow indoors all year round.
Sow outdoors from March (Coriander, Dill, Parsley, Rocket) or May (Basil).
Sow seed thinly in compost then cover lightly and water in. Thin outdoor seedlings to 15cm (6in) apart. 
Cress:
Sow indoors all year round.
Sow thinly in a tray of moist compost or kitchen paper, do not cover. Place on a sunny windowsill and keep moist.
All these plants are grown as annuals and will be ready to harvest the same year as planting.
We've done the work for you. All our vegetable and herb seeds have been specially selected by experienced allotment holders as the easiest and best varieties to grow. They will provide you with abundant harvests, so you can spend less time researching and more time gardening!
SHIPPING & RETURNS
Spend £6 or more to get FREE standard delivery. Alternatively, it's just £1 for postage.
Express shipping options are available at checkout.
Free returns within 30 days with a money back guarantee.
CUSTOMER REVIEWS