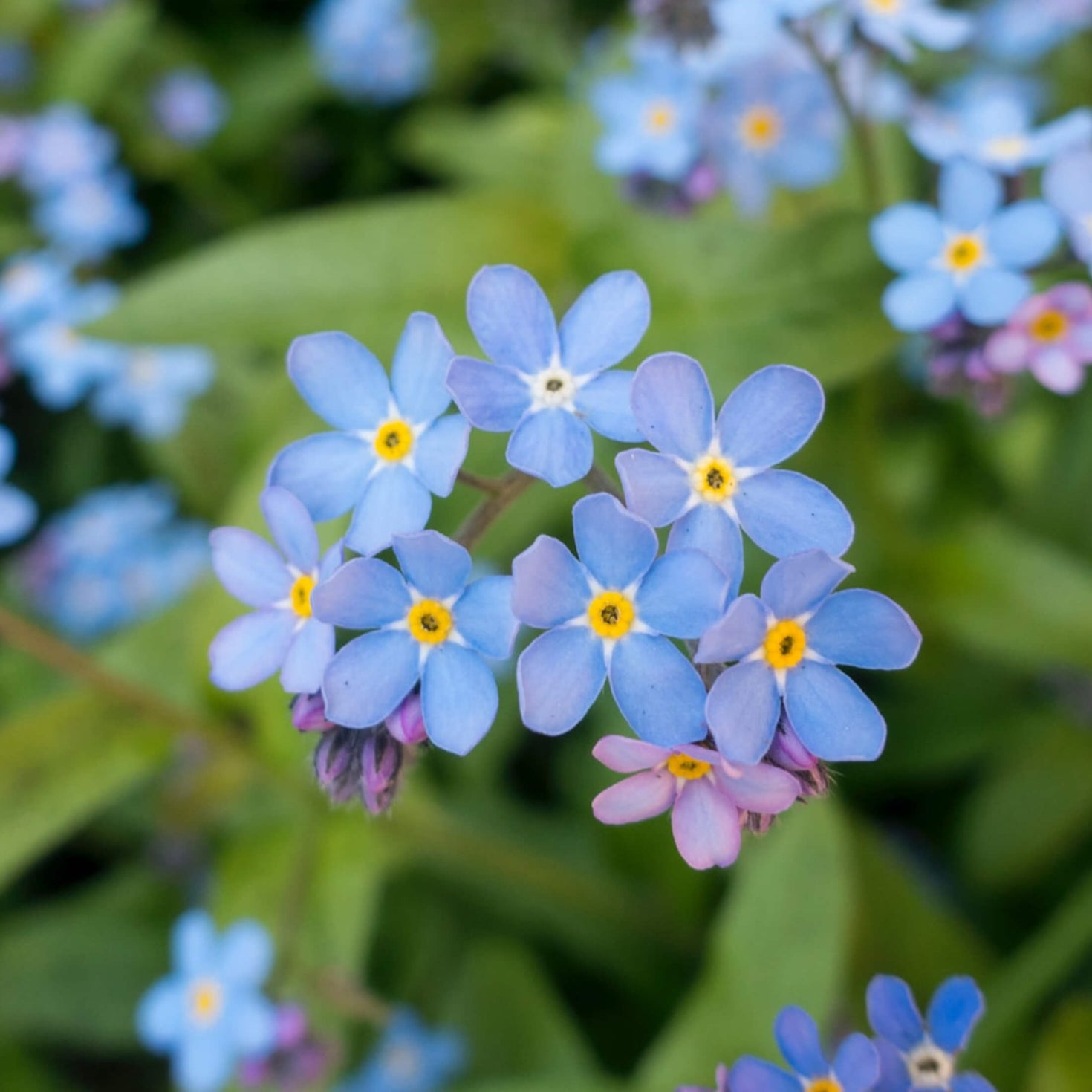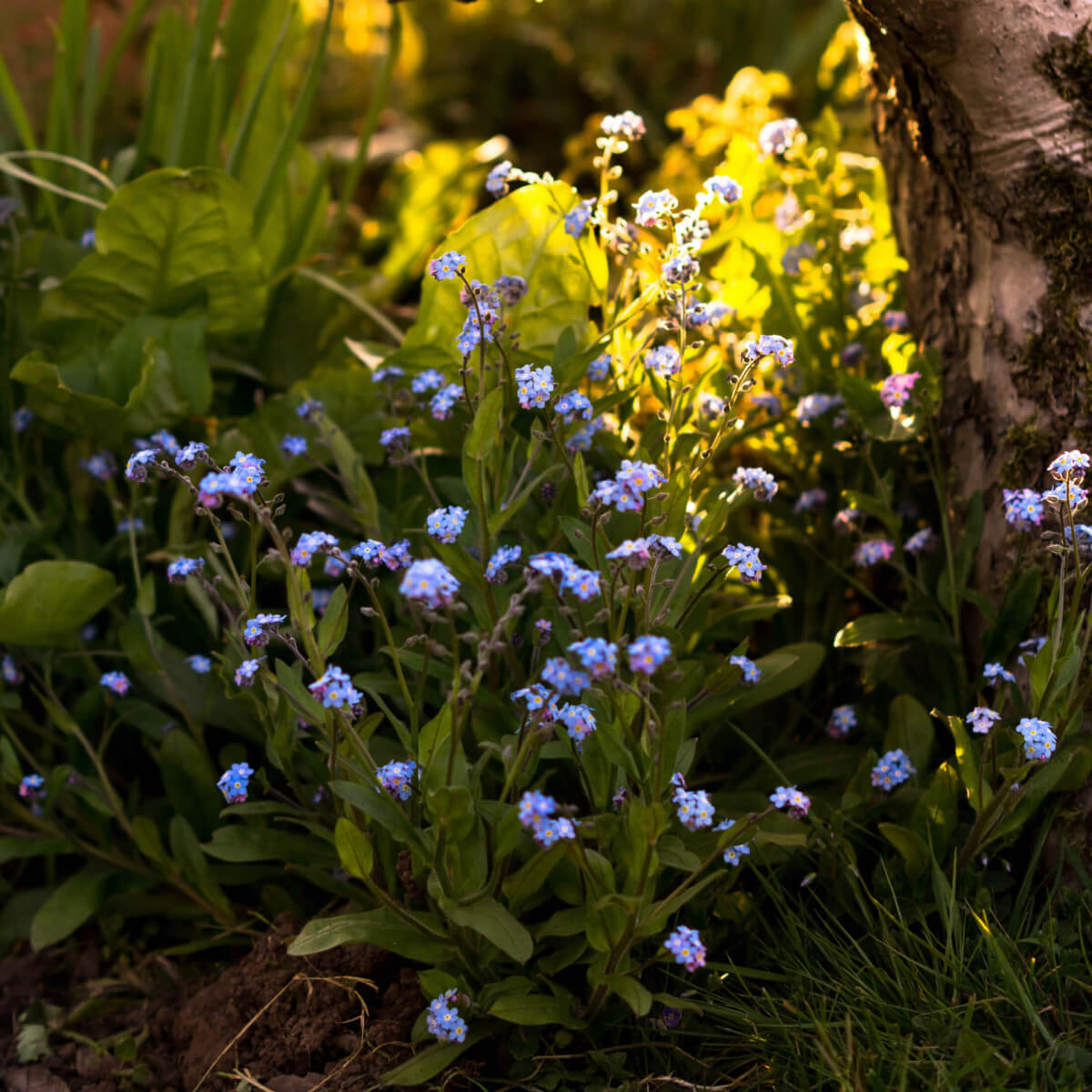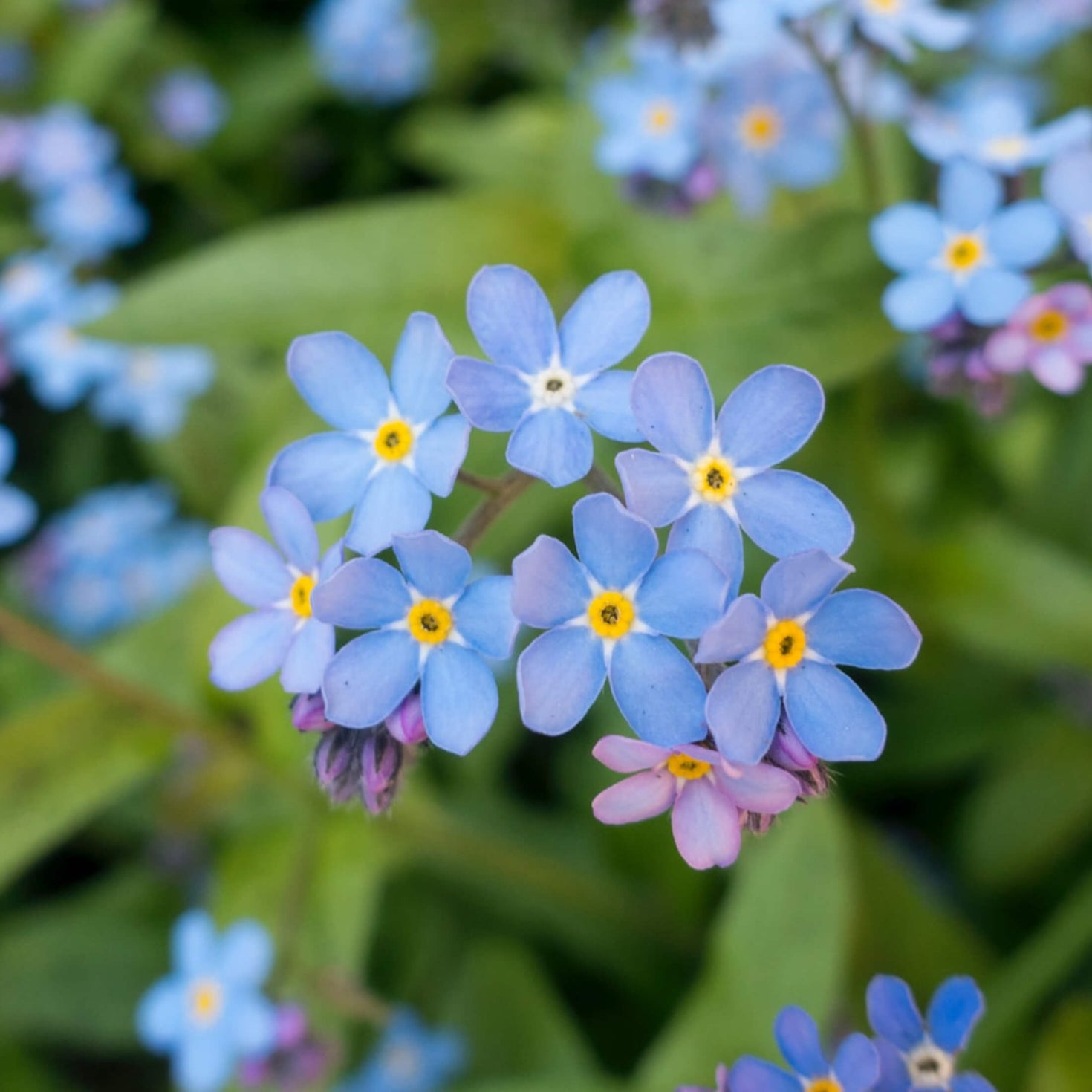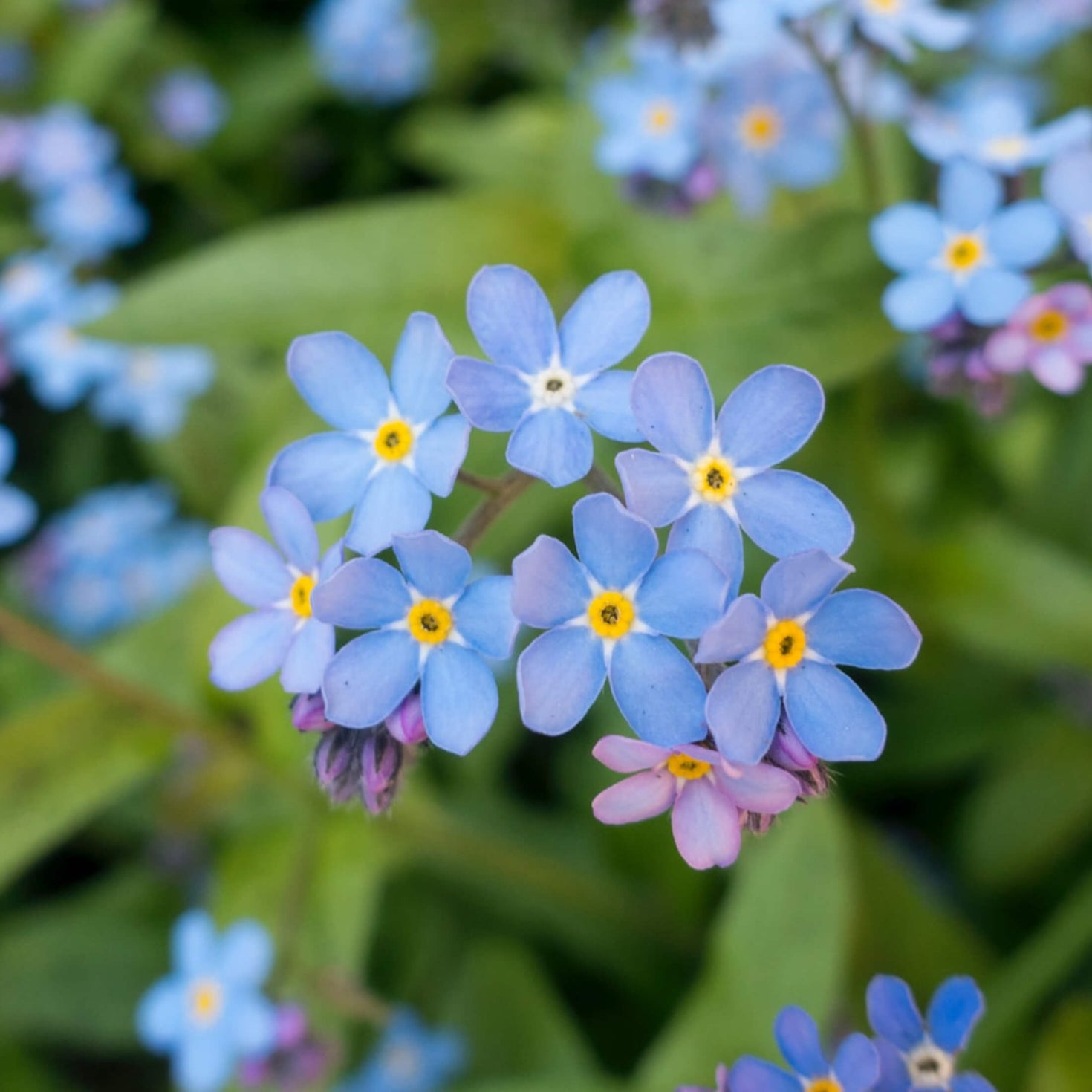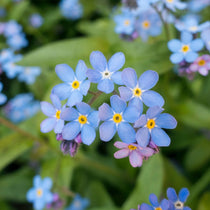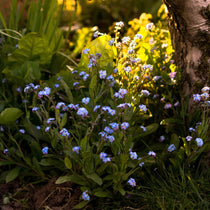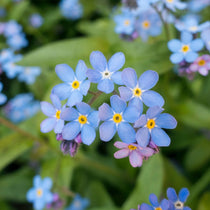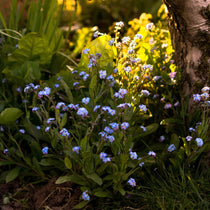 PRODUCT INFORMATION
SHIPPING & RETURNS
CUSTOMER REVIEWS
PRODUCT INFORMATION
Forget-Me-Not Seeds (Myosotis arvensis)
Also known as field forget me not, this variety produces beautiful clusters of blue and occasionally pink flowers. With tiny blue petals and a vibrant yellow centre these delightful flowers are sure to brighten any garden space. They're also perfect for wildlife, and will attract pollinating insects like bees and butterflies. 

Packet contains: 200 seeds
Planting Instructions:

Sow seeds thinly outdoors from May to July, or September
Cover with 0.5cm (1/4in) soil, firm down gently and keep moist
Seedlings usually appear in 14 - 28 days
Flowers should appear from April the following year
This flower is safe for pets and grazing animals. Suitable for planting in areas with full sun or partial shade. This is a biennial species, meaning it will flower the year after planting. 
All seeds come with a 30 day money back guarantee. We hope these flowers bring you joy!
SHIPPING & RETURNS
Spend £6 or more to get FREE standard delivery. Alternatively, it's just £1 for postage.
Express shipping options are available at checkout.
Free returns within 30 days with a money back guarantee.
CUSTOMER REVIEWS