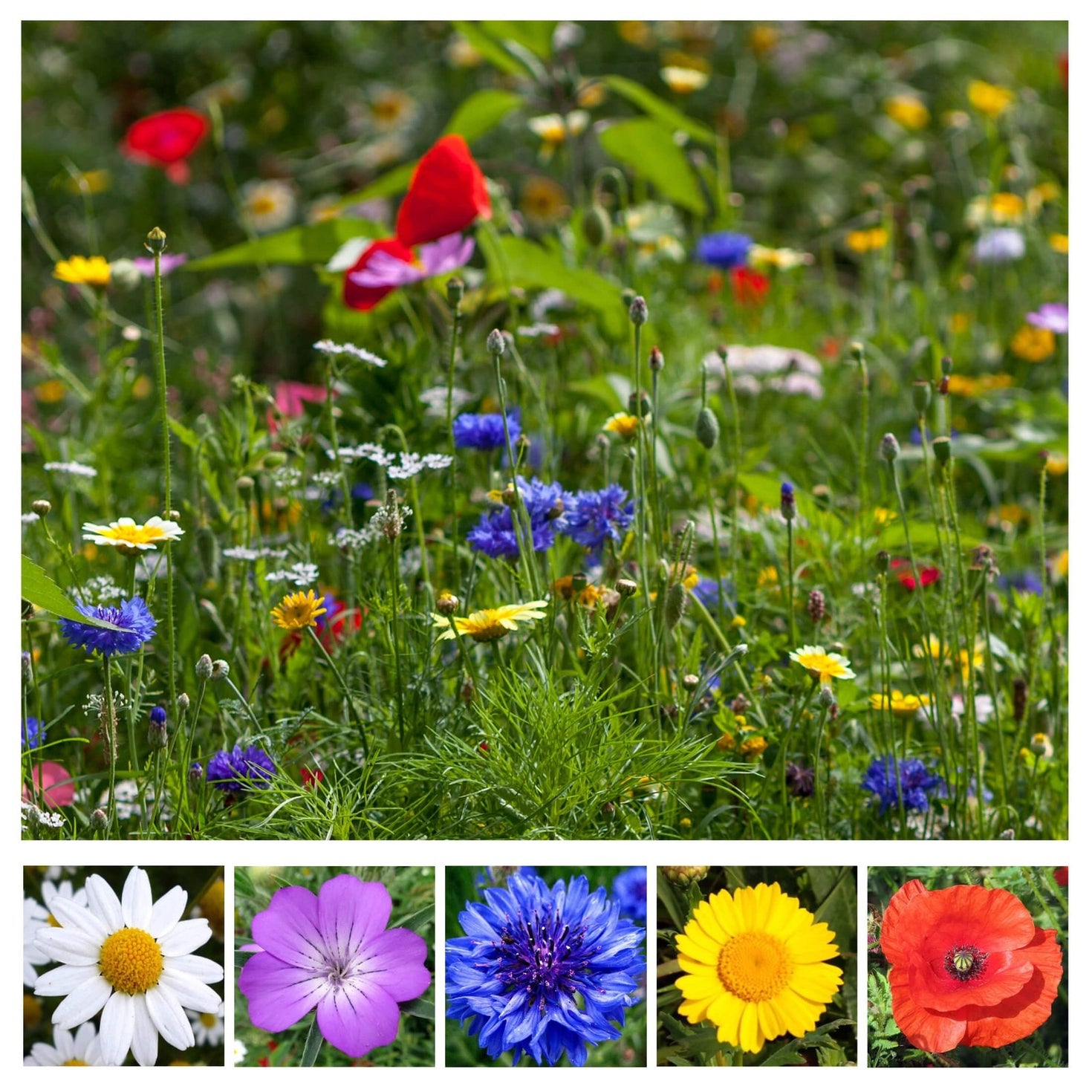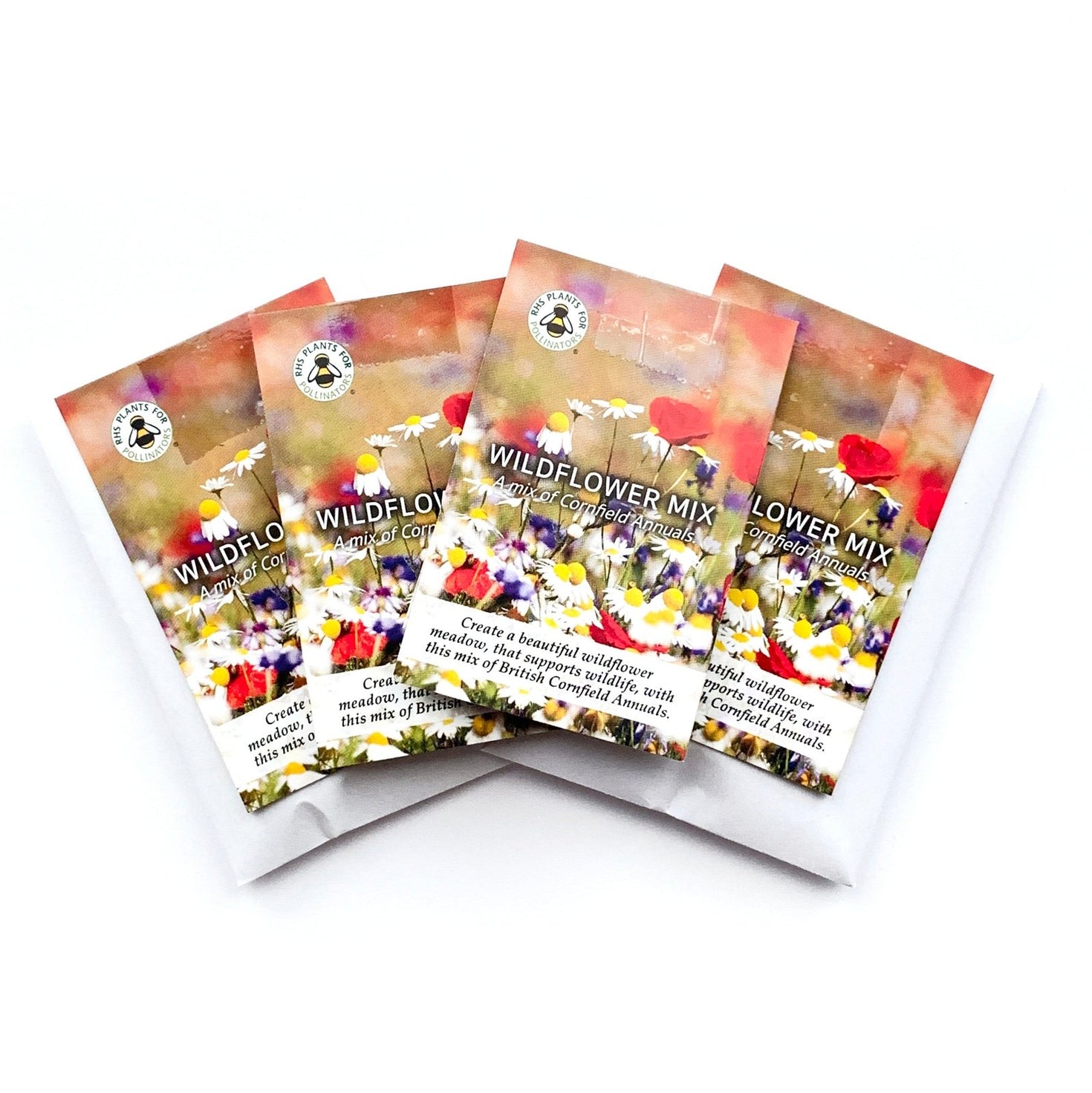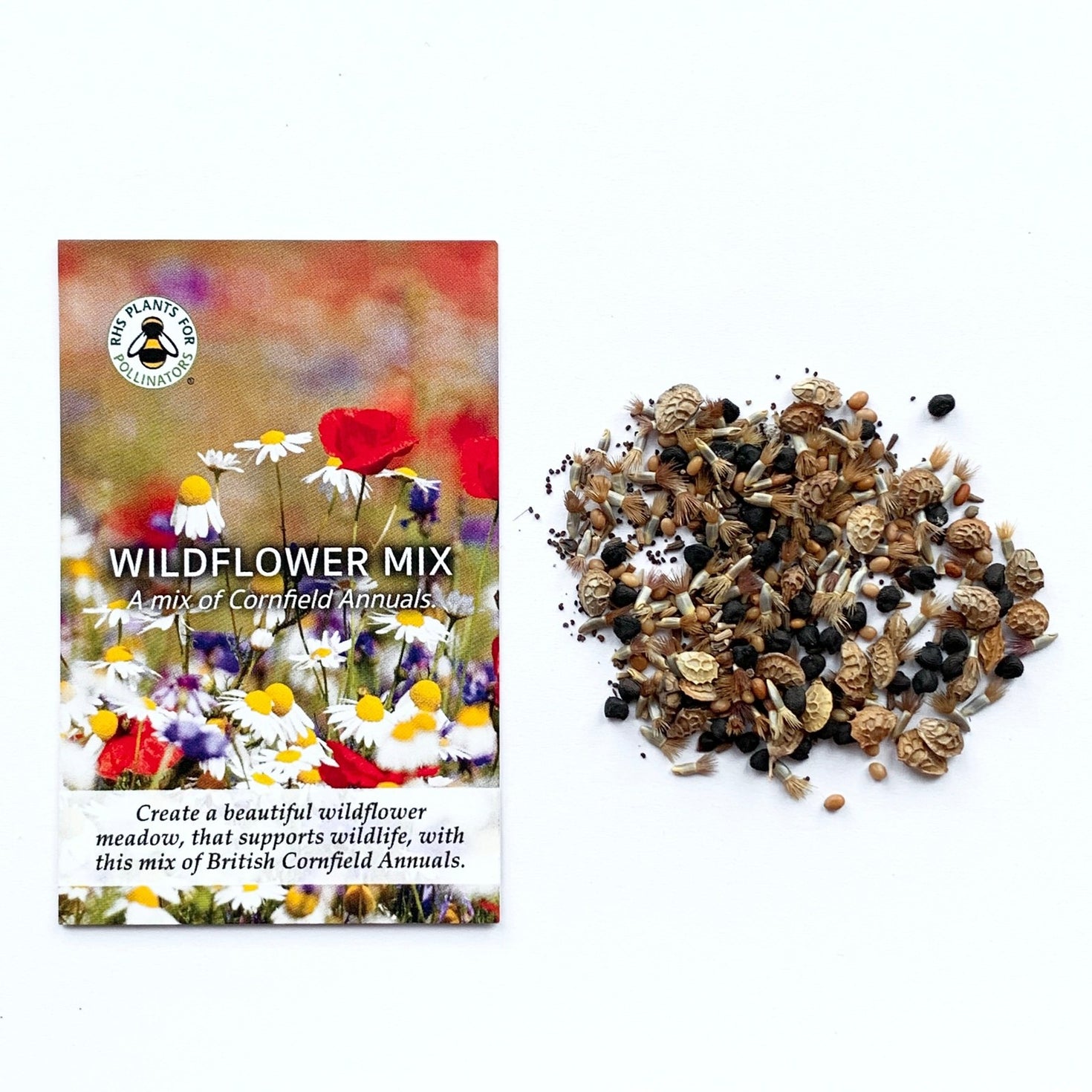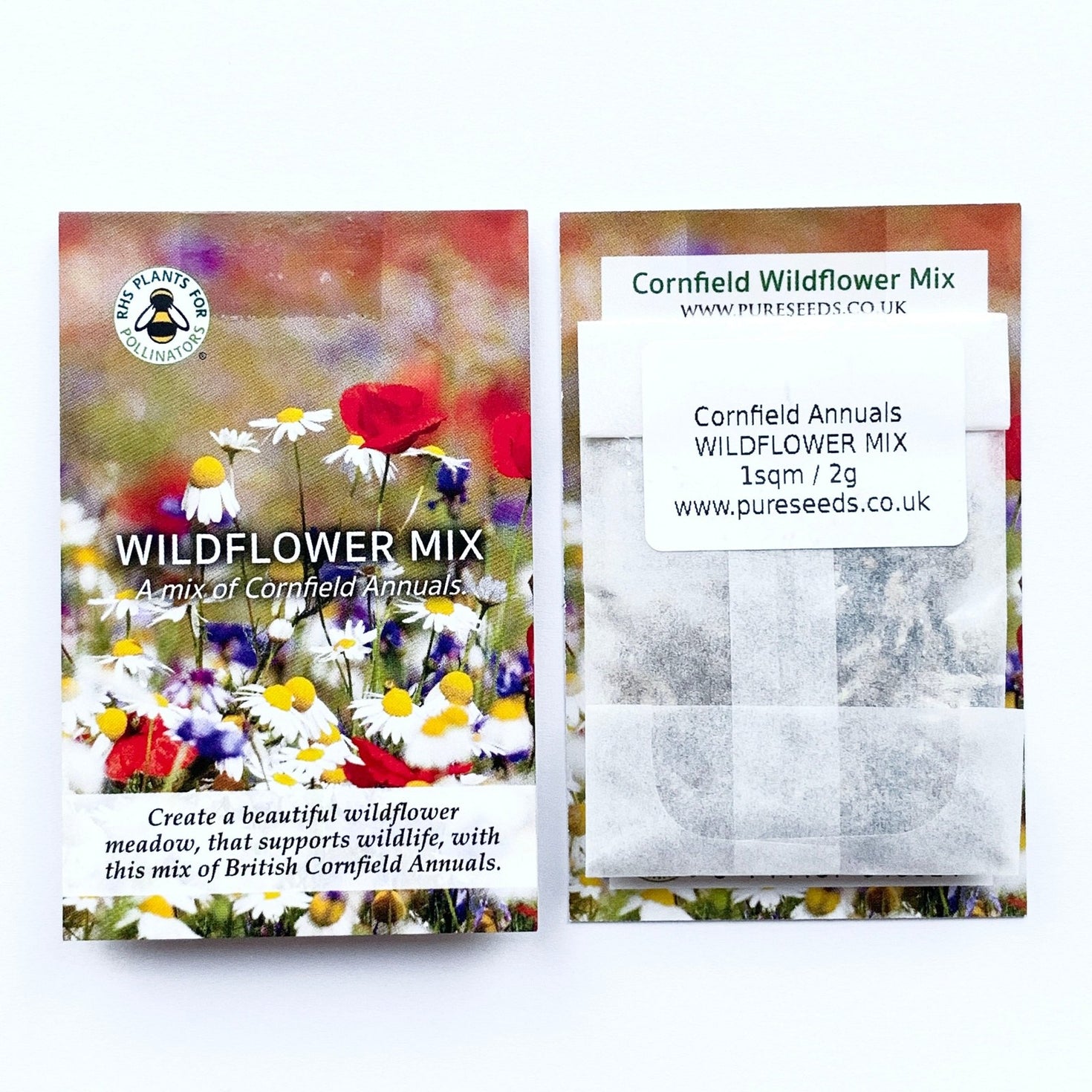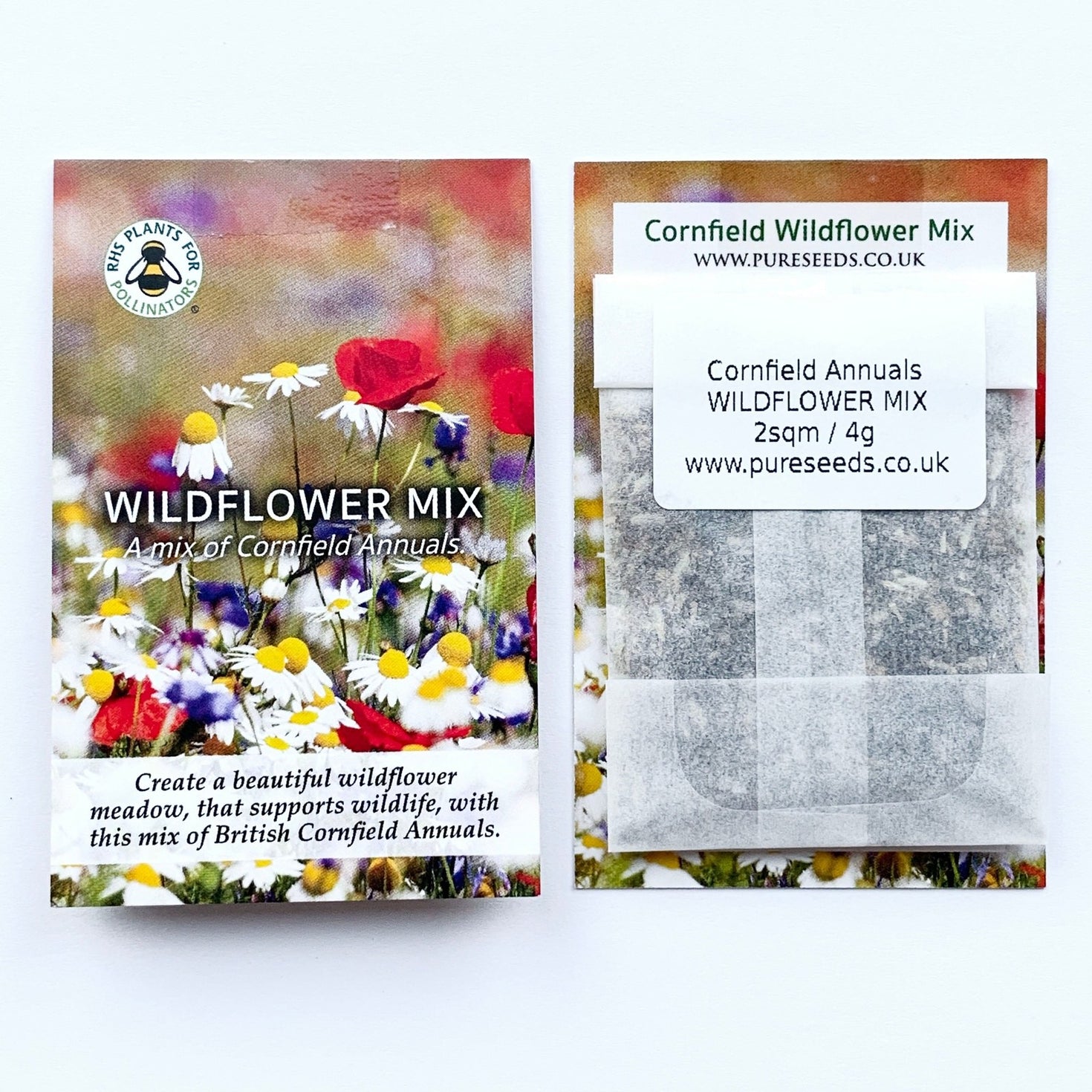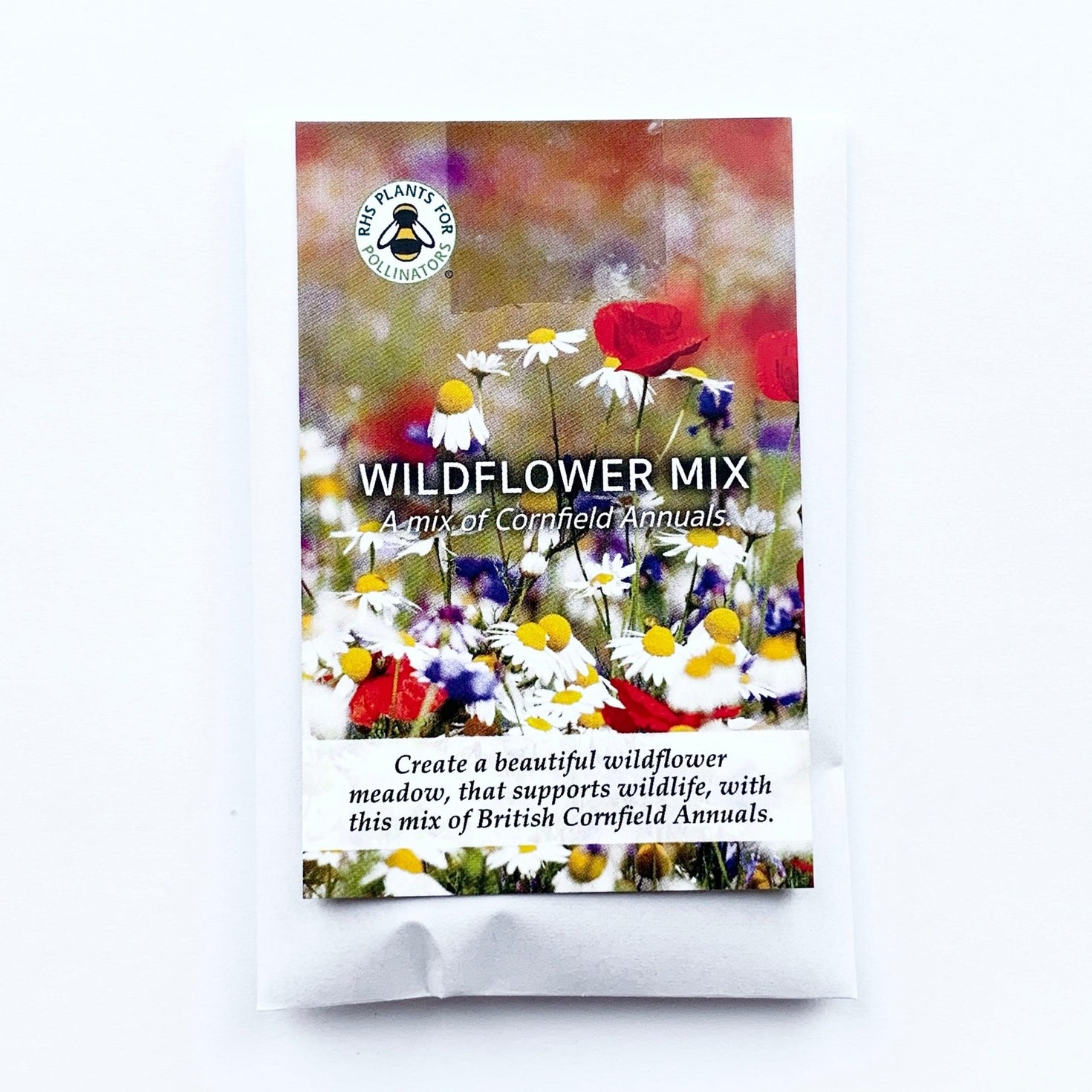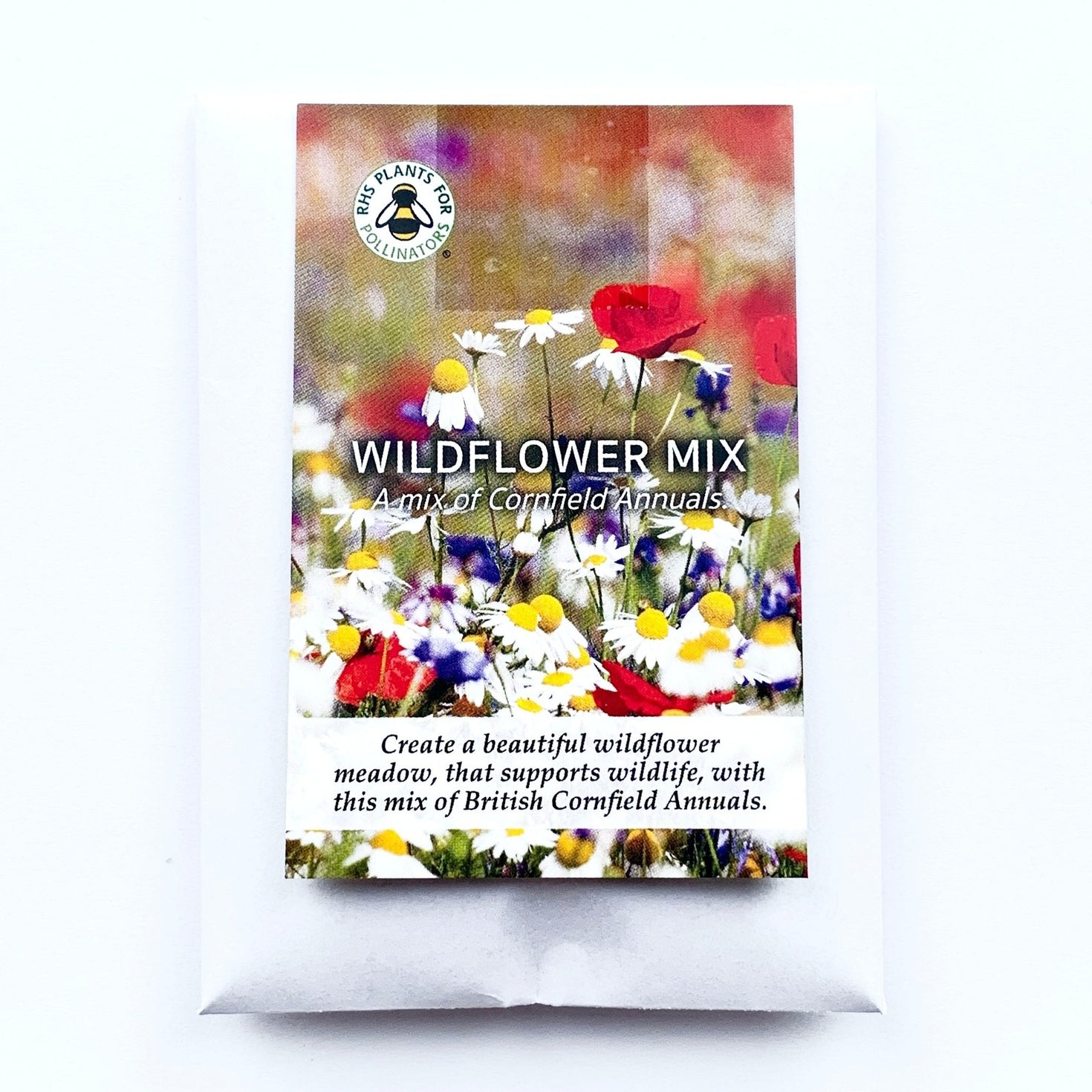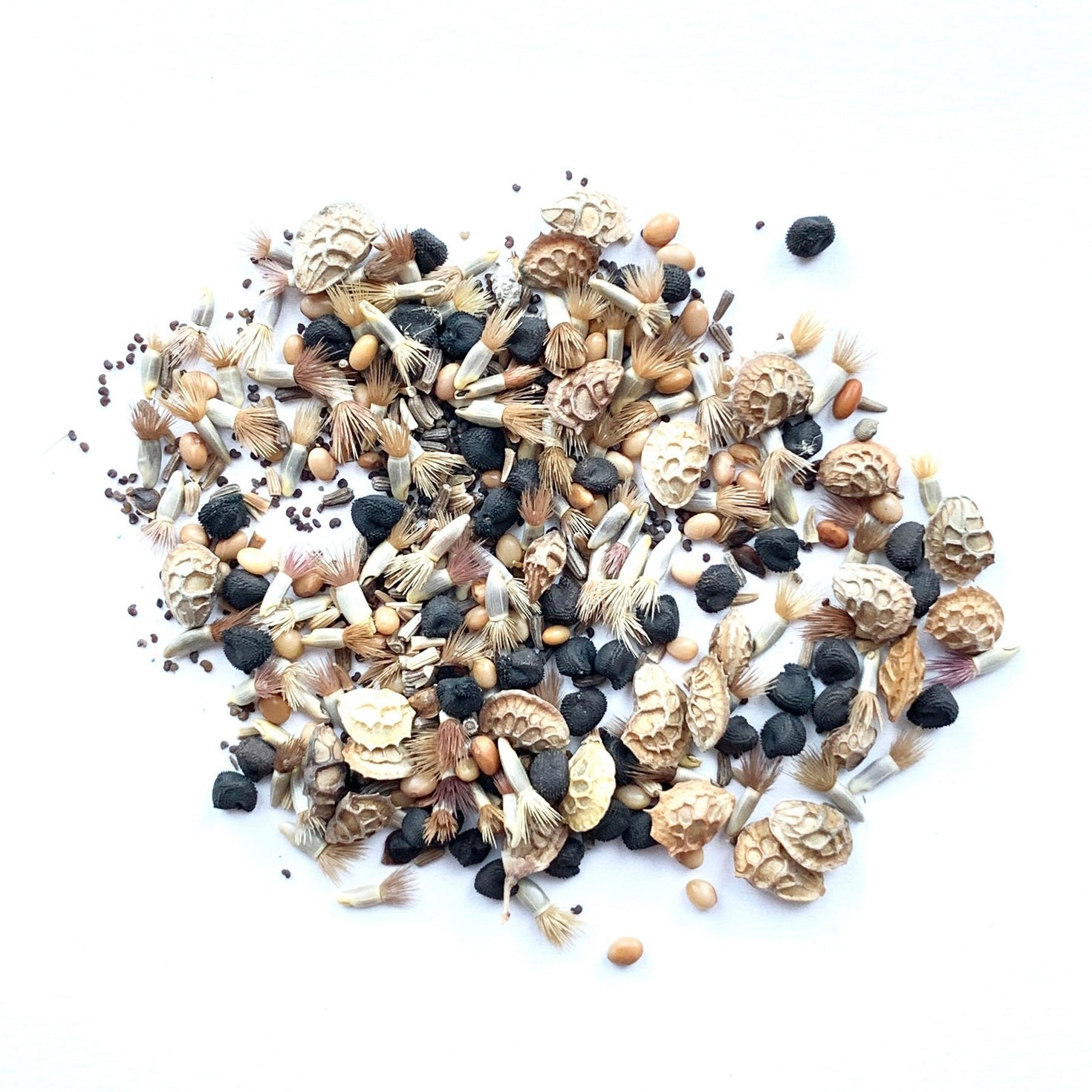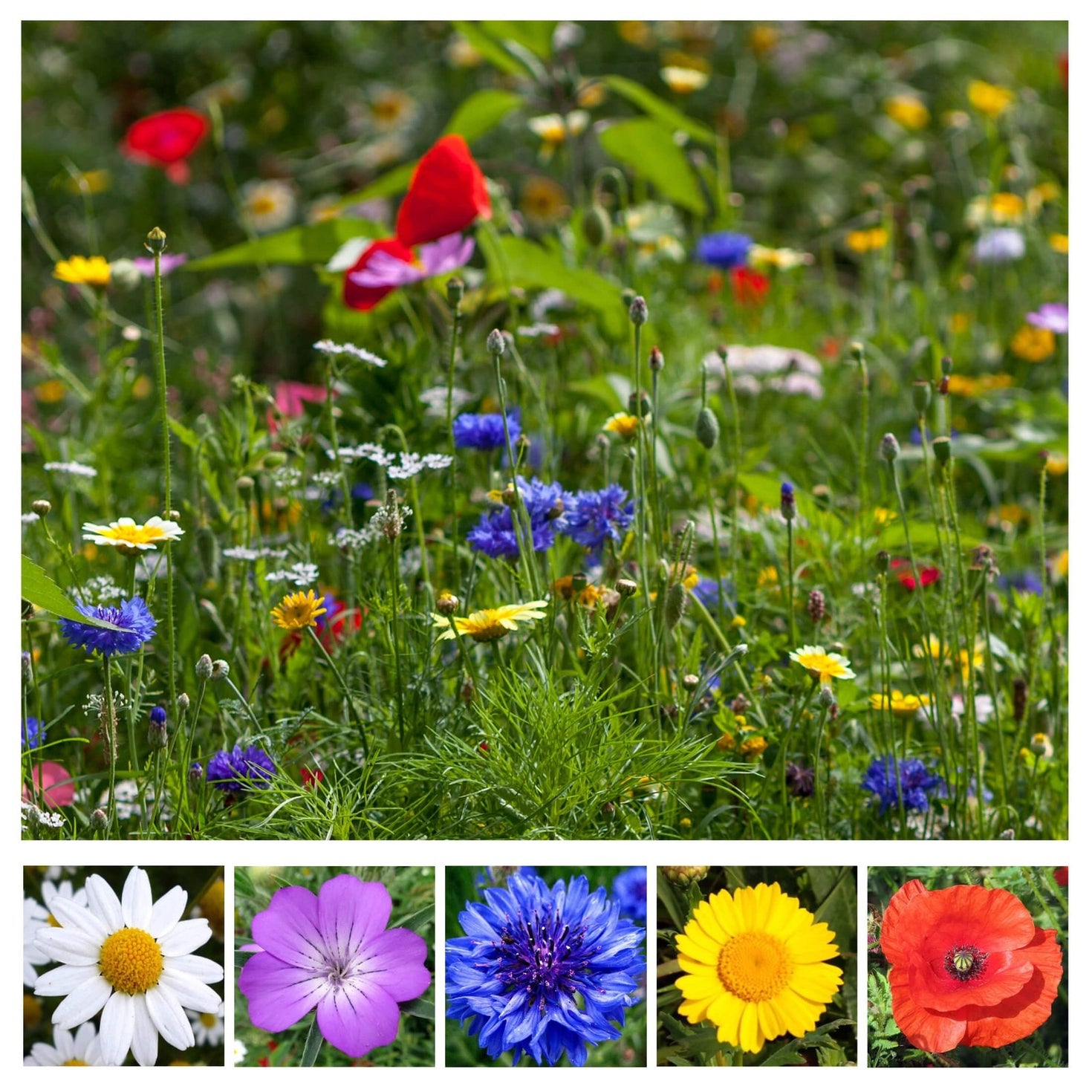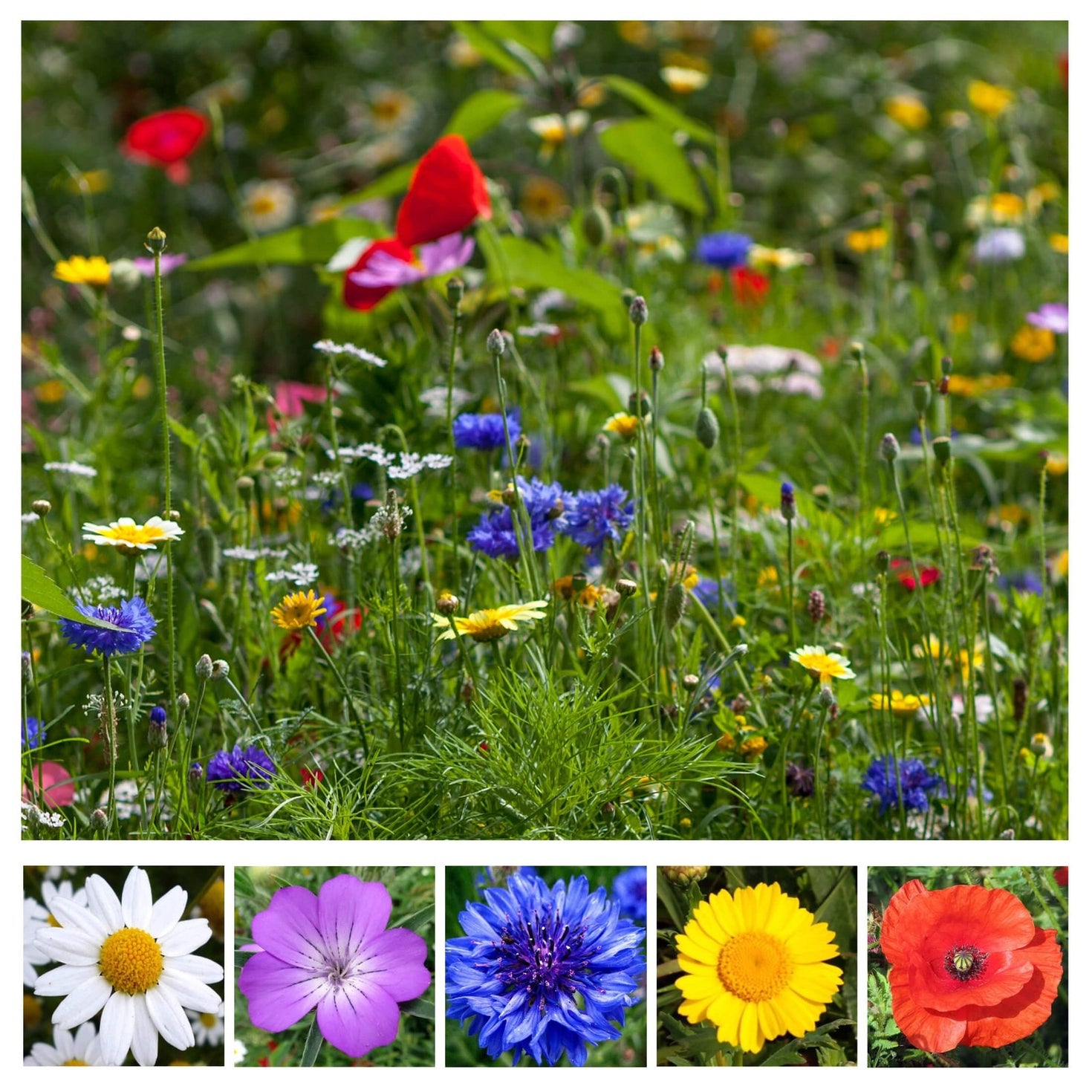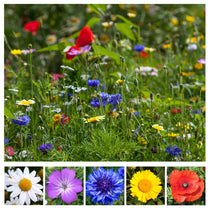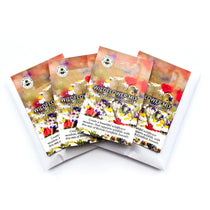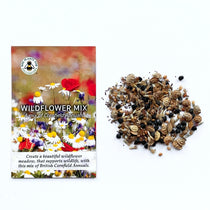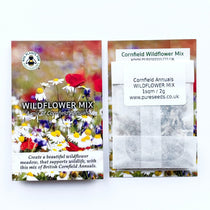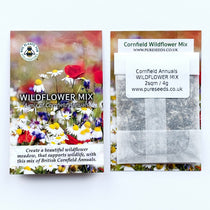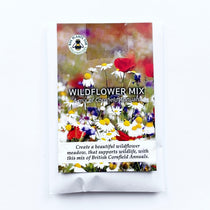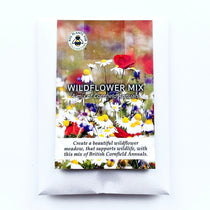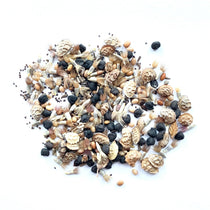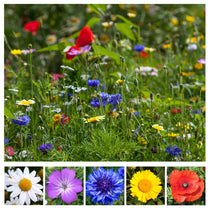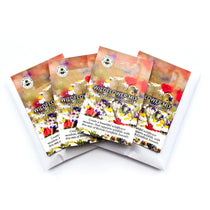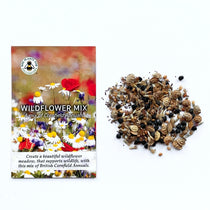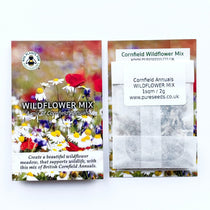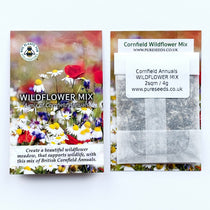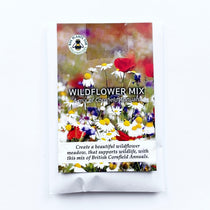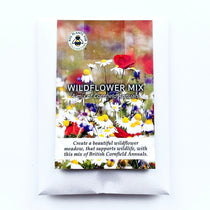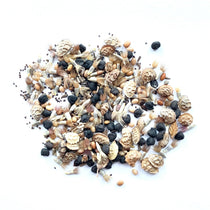 PRODUCT INFORMATION
SHIPPING & RETURNS
CUSTOMER REVIEWS
PRODUCT INFORMATION
Reimagine your garden with our Wildflower Mix! Enjoy a vibrant spectacle of native British wildflowers, transforming any outdoor space into a colourful haven. 
These fast-growing blooms don't just delight the eyes; they support the UK's bee population too, making your garden a bustling wildlife hub.
Our blend is pure and simple. No sand, no grass seeds, just the finest annual wildflowers, chosen for beauty and easy establishment. Perfect for all gardens, borders, allotments, and open fields.
Plant anytime from February to October outdoors or all year round in a greenhouse. Just 2g per square meter creates a lush display, adaptable to your garden's needs.
Discover the joy of nature with our Cornfield Annual Mix. A blooming marvellous garden transformation awaits you!
Got pets? Then see our Pet-Friendly Wildflower Seed Mix here.
Growing Instructions:

Get rid of any weeds & water the soil.
Sprinkle seeds evenly over the soil.
Use 2 grams for every 1 square metre.
Some of the seeds are tiny, so take care. You should aim for the seeds to be about 5cm apart (there are 100 seeds for every 1 gram)
Rake the soil & walk over the soil.
Wait for 2 days, then water again. Dont water immediately when the seeds are down, as the smaller seeds can be washed away. Also avoid heavy rain. 
You might also need to protect the seeds from birds. 
Seeds will start to grow in 4 weeks.

Flowers will grow between 20cm to 70cm. Suitable for use on a wide range of soil types. Suitable for areas in the sun or shade. More detailed planting instructions can be found on our blog.

Seed Contents:
Corn Cockle (45%)

Cornflower (20%)

Corn Marigold (15%)

Crimson Clover (8%)

Poppy, Common (5%)

Sainfoin (4%)

Meadow Buttercup (3%).
Square Metres (1m²) - Weight of Seeds (grams):
1sqm = 2g
2sqm = 4g
5sqm = 10g
10sqm = 20g
50sqm = 100g
100sqm = 200g
200sqm = 400g

Remember to only use 2g of wildflower seed mix per square metre of soil. Sowing seeds too close will lead to overcrowding of plants, preventing roots from establishing and limiting growth.
All seeds come with a 30 day money back guarantee.
We hope these flowers bring you joy!
SHIPPING & RETURNS
Spend £6 or more to get FREE standard delivery. Alternatively, it's just £1 for postage.
Express shipping options are available at checkout.
Free returns within 30 days with a money back guarantee.
CUSTOMER REVIEWS