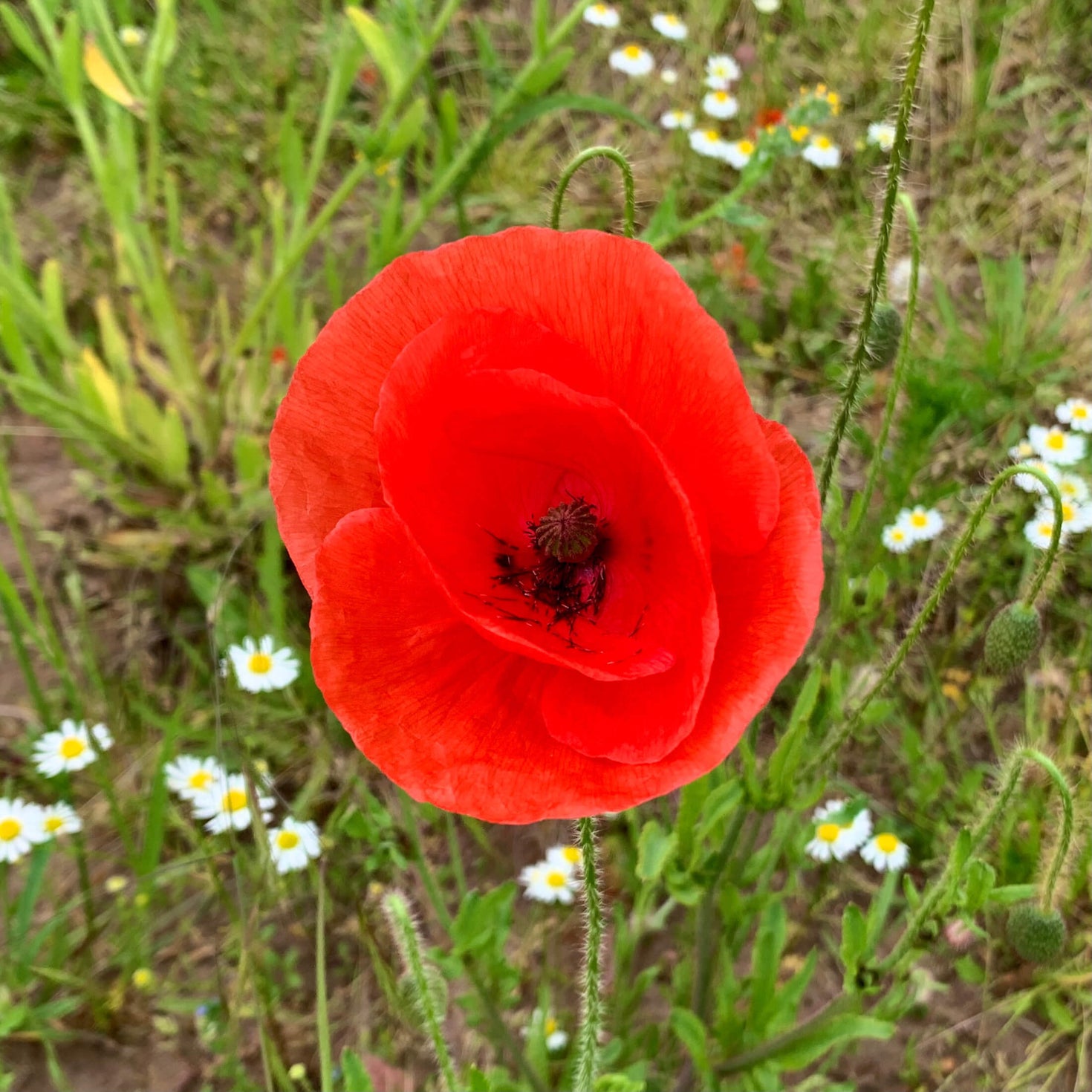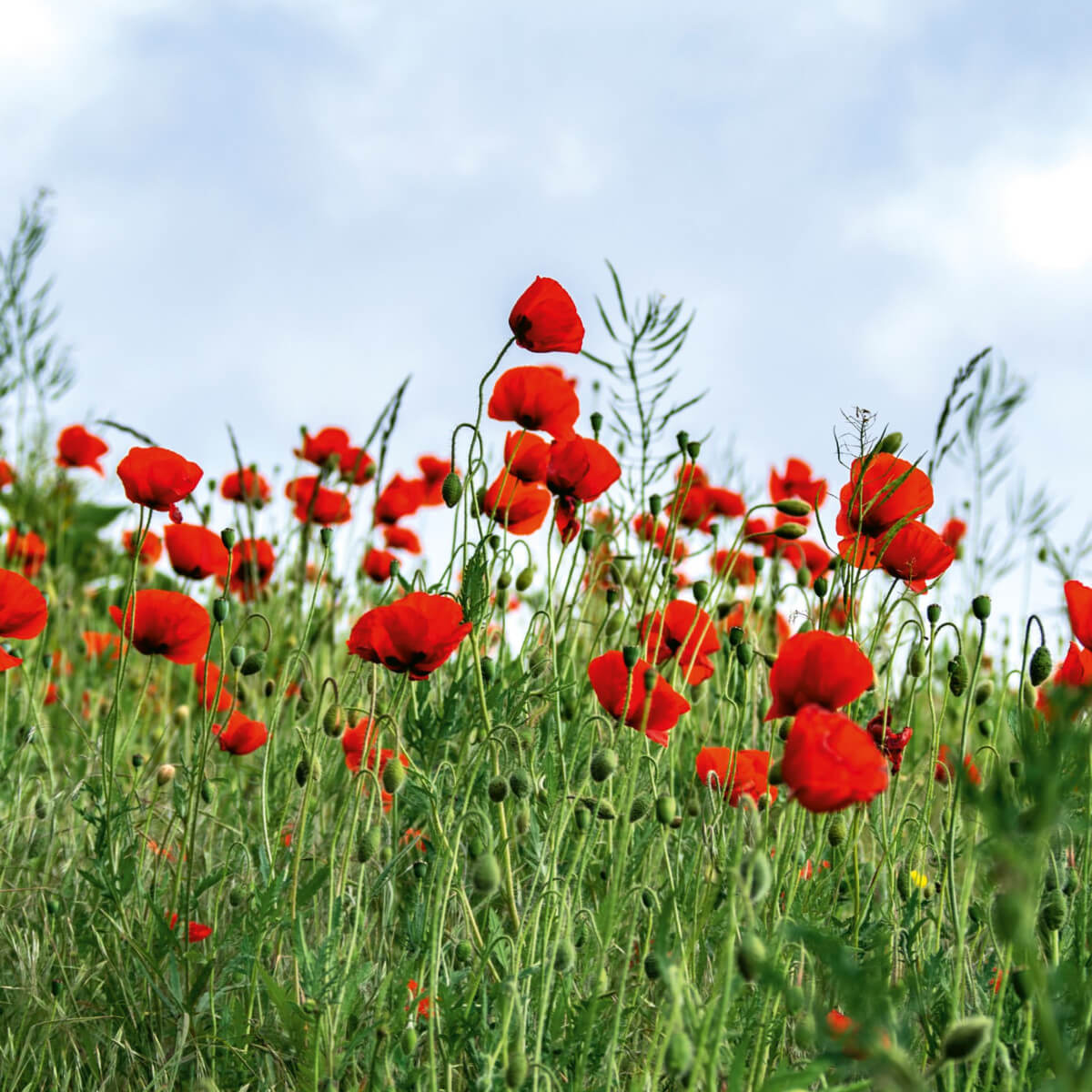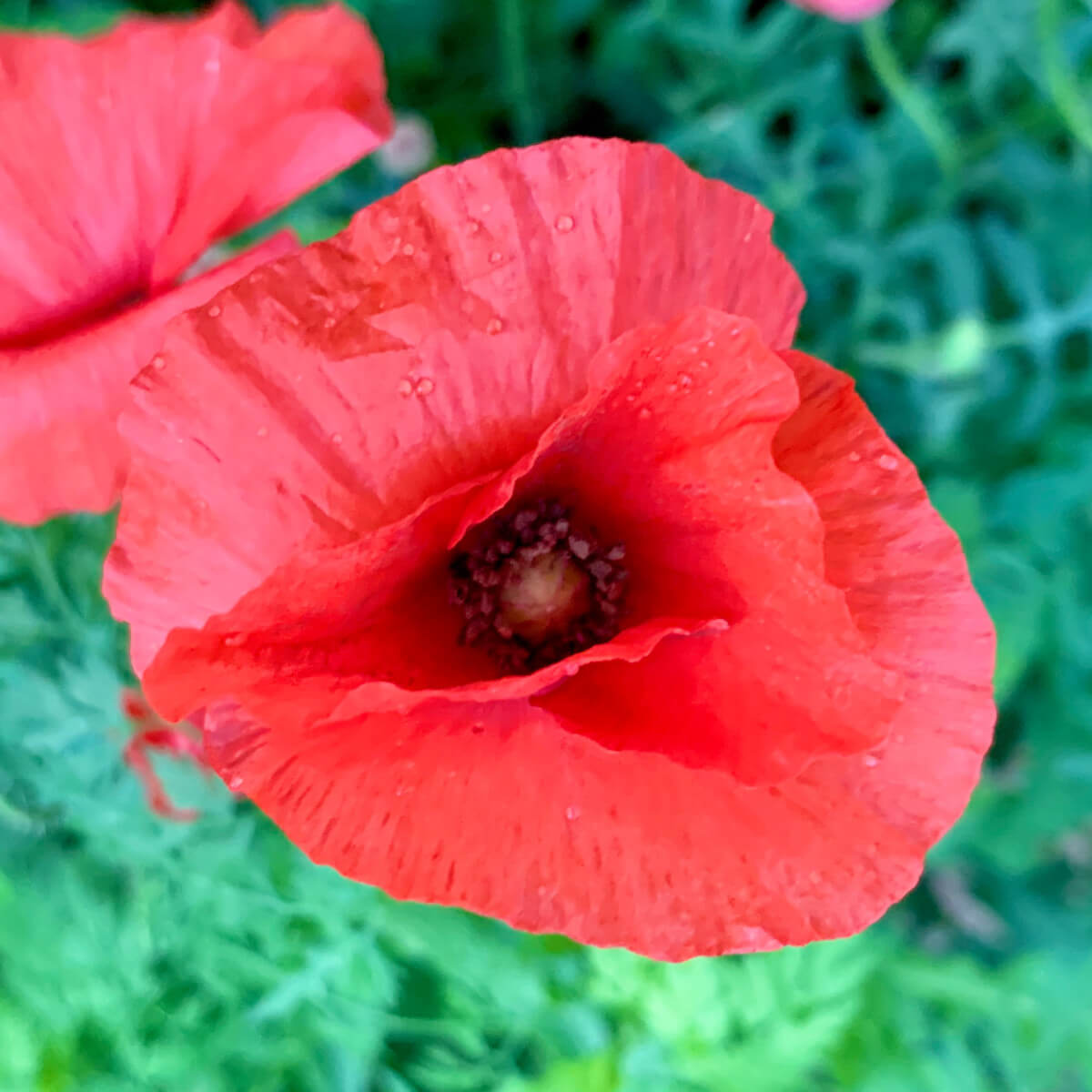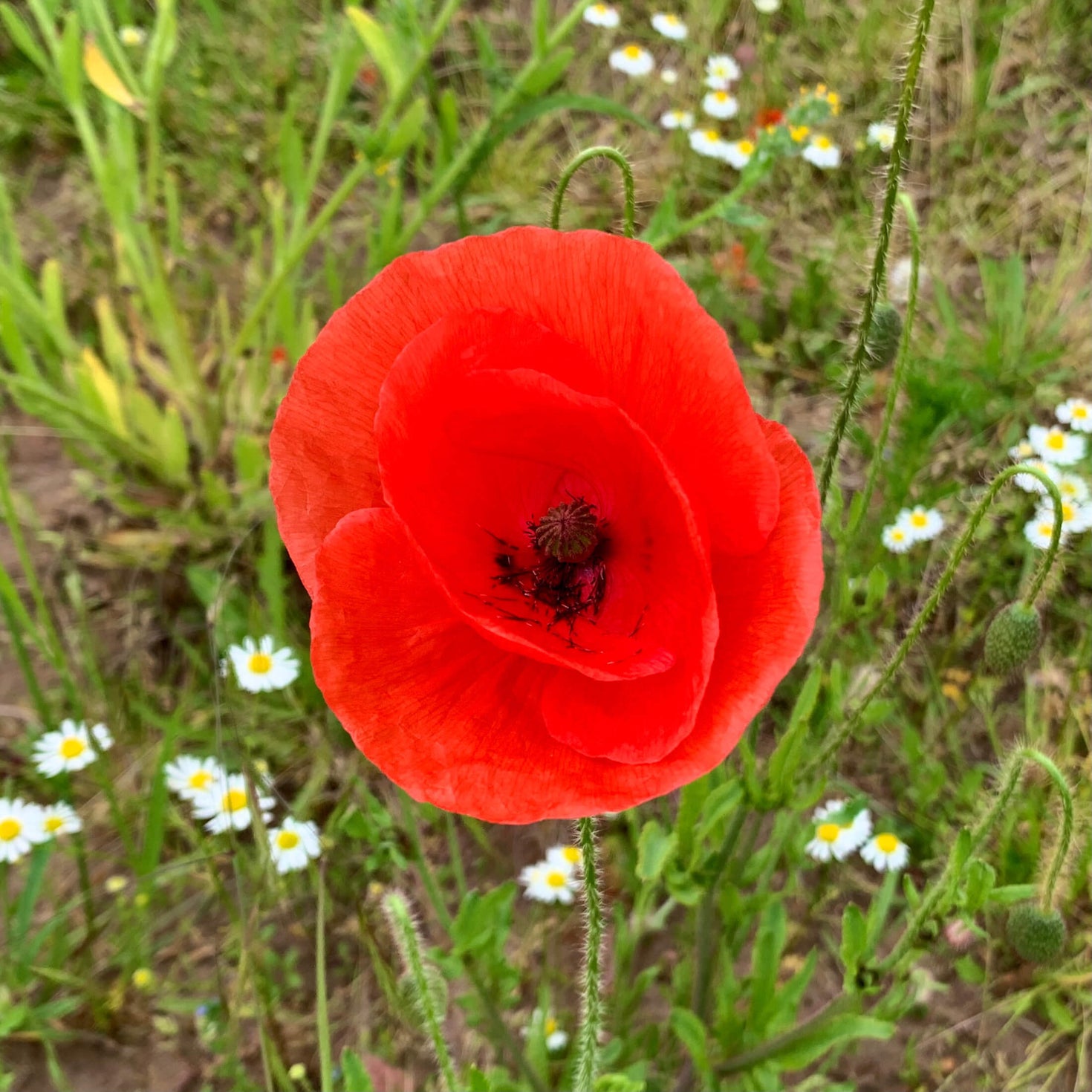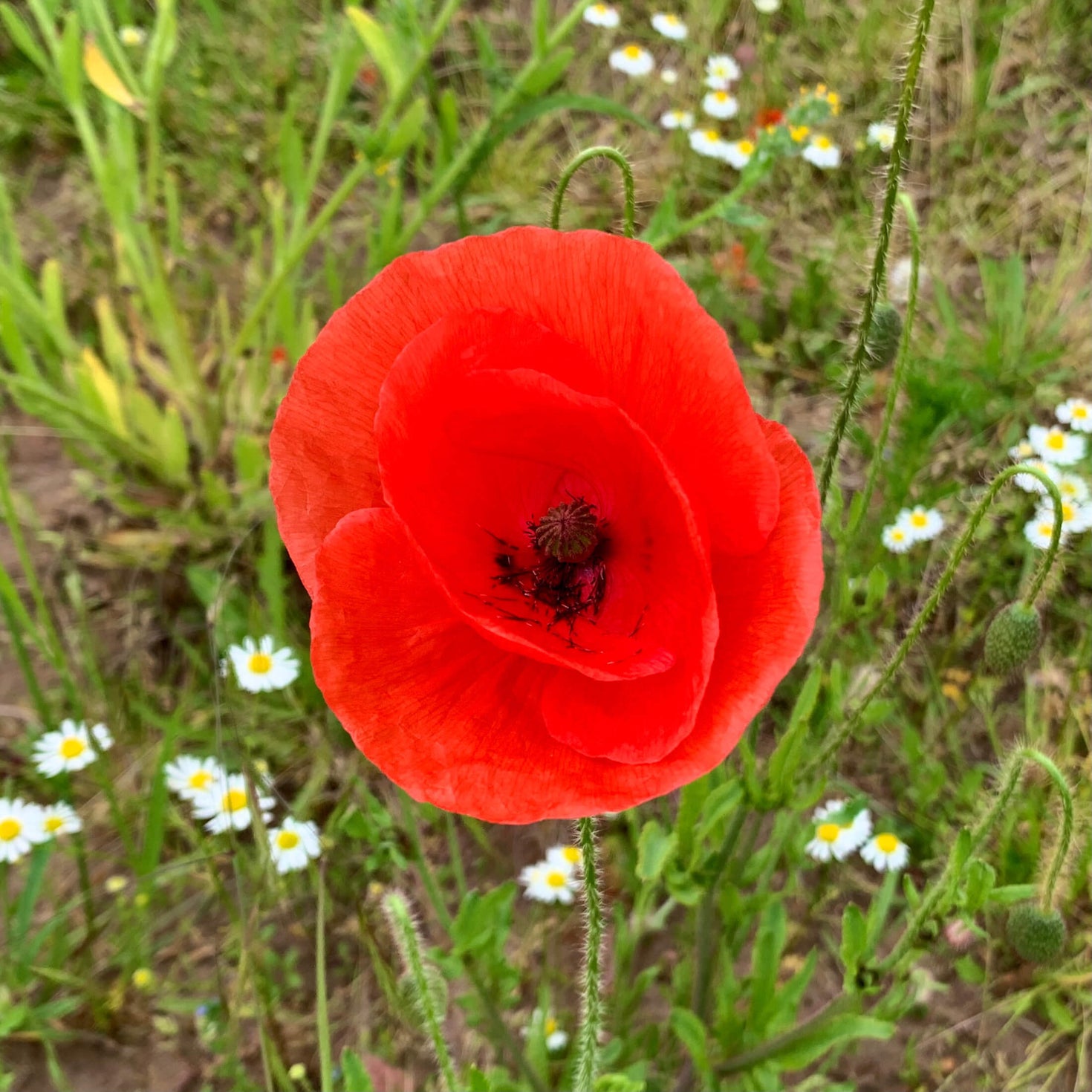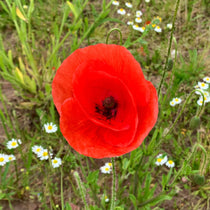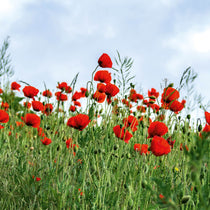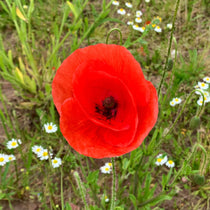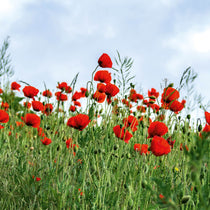 PRODUCT INFORMATION
SHIPPING & RETURNS
CUSTOMER REVIEWS
PRODUCT INFORMATION
Field Poppy (Papaver rhoeas) Seeds
A striking bright red flower with delicate and easily recognisable petals, the common poppy stands out in any setting. Immortalised in poetry, poppies have long been a symbol of remembrance. Due to intense agricultural practices, this native British flower is now sadly in decline. Help preserve this species by bringing these vibrant flowers into your garden. From vivid scarlet flower through to beautiful, distinctive seed head, it's sure to brighten and add interest to any space. You'll also be rewarded with the sight of many bees frequenting your poppy patch.
Packet contains: 200 seeds

Planting Instructions:
Clear and rake the soil, then sow seeds thinly over the surface
Water the seeds and keep moist while the seeds germinate
Seeds should germinate in 7 to 30 days, or in spring if sown in autumn
Continue watering plants during dry spells
Sow outside: August to October (for best results) or March to May
Poppies grow best in a sunny spot with well drained soil. This is an annual species.
All seeds come with a 30 day money back guarantee. We hope these flowers bring you joy!
SHIPPING & RETURNS
Spend £6 or more to get FREE standard delivery. Alternatively, it's just £1 for postage.
Express shipping options are available at checkout.
Free returns within 30 days with a money back guarantee.
CUSTOMER REVIEWS