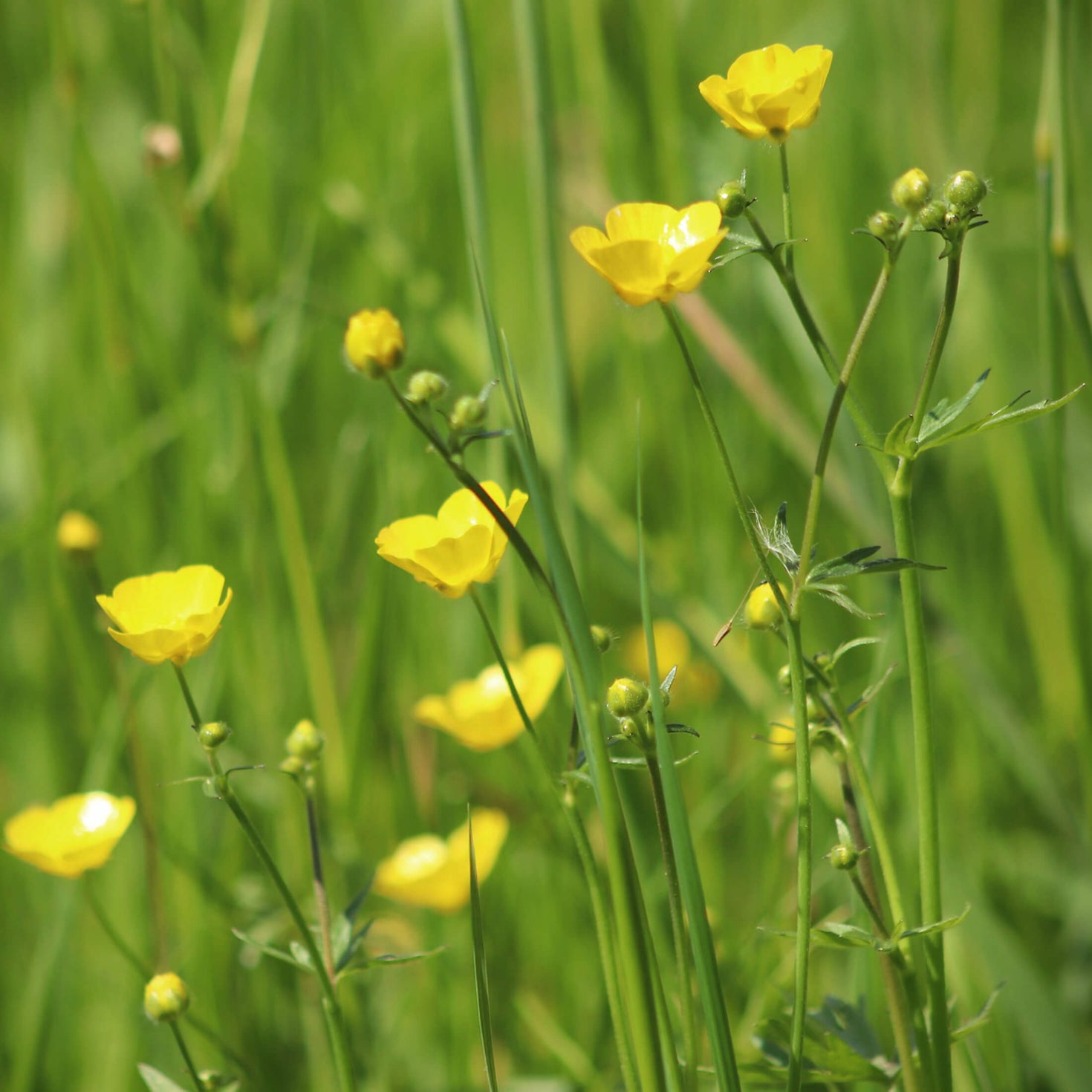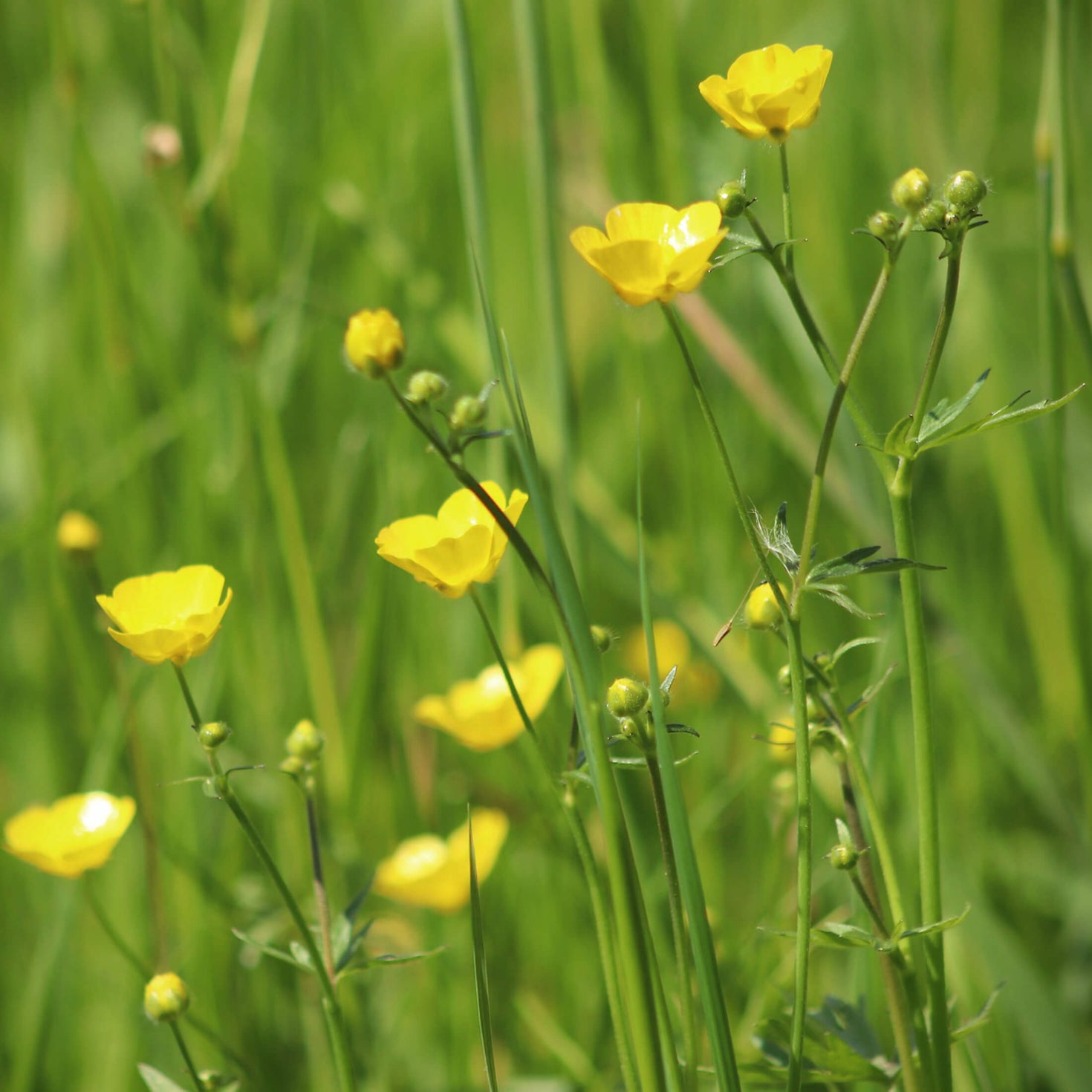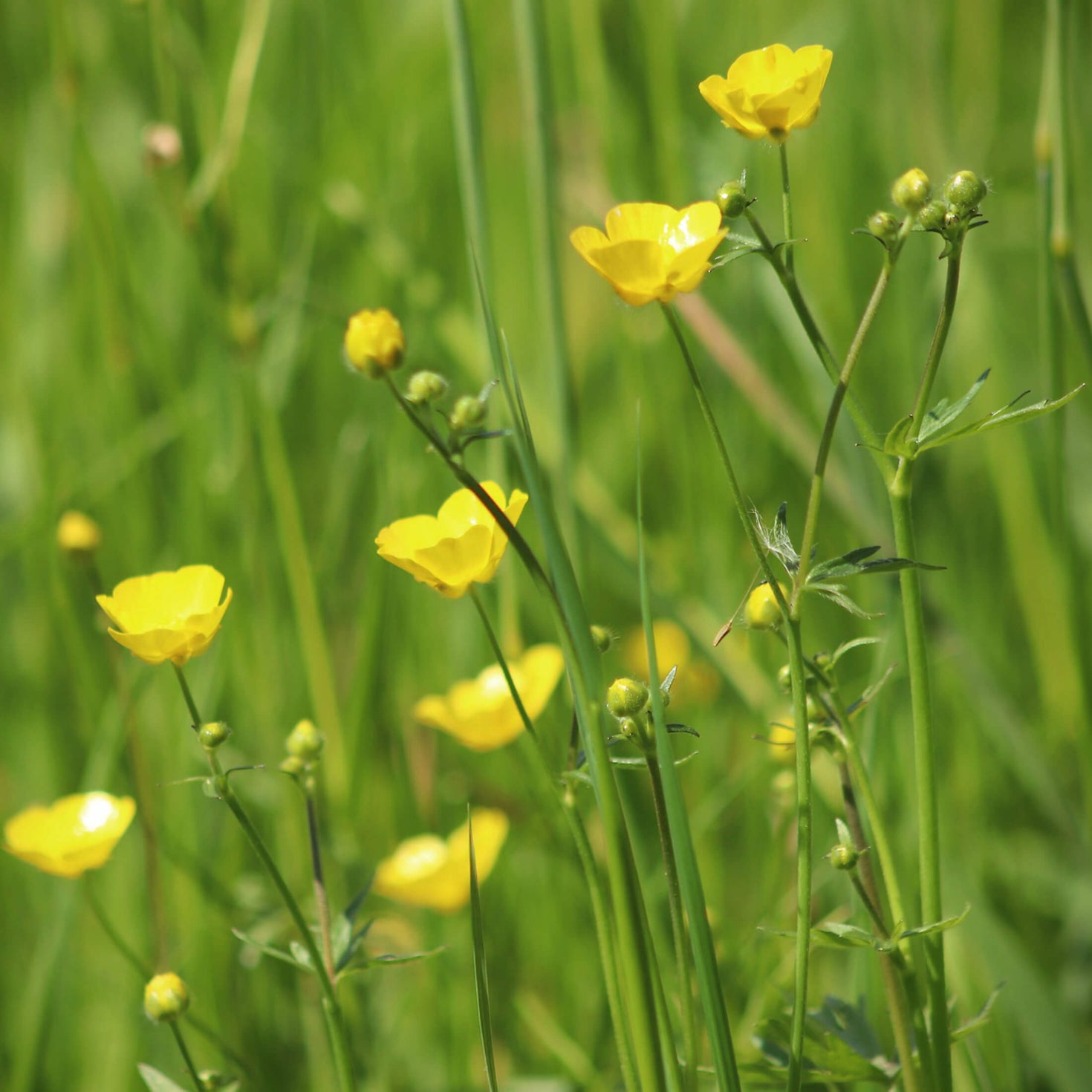 PRODUCT INFORMATION
SHIPPING & RETURNS
CUSTOMER REVIEWS
PRODUCT INFORMATION
Meadow Buttercup (Ranunculus acris) Seeds
A beloved flower found in grasslands and fields across the UK, meadow buttercup is easily recognised by its sunny yellow petals. Each plant displays a spray of small five-petalled flowers on a tall green stalk. Reaching heights of up to 90cm, this is the tallest variety of buttercup. The gorgeous yellow petals reflect light, making them appear to glow and shine, which attracts pollinators. A perennial, meadow buttercup will add a touch of sunshine to your garden with its cheery blooms between April and October every year.
Packet contains: 50 seeds

Planting Instructions:
Seeds can be sown directly into meadow grasses or in trays of compost
Water seeds in well and keep damp
Seeds sown in autumn will germinate the following spring
If sown in trays or pots plant out later in the year
Sow outdoors: Spring or Autumn
Prefers damp soil and full sun. This is a hardy perennial.
All seeds come with a 30 day money back guarantee. We hope these flowers bring you joy!
SHIPPING & RETURNS
Spend £6 or more to get FREE standard delivery. Alternatively, it's just £1 for postage.
Express shipping options are available at checkout.
Free returns within 30 days with a money back guarantee.
CUSTOMER REVIEWS