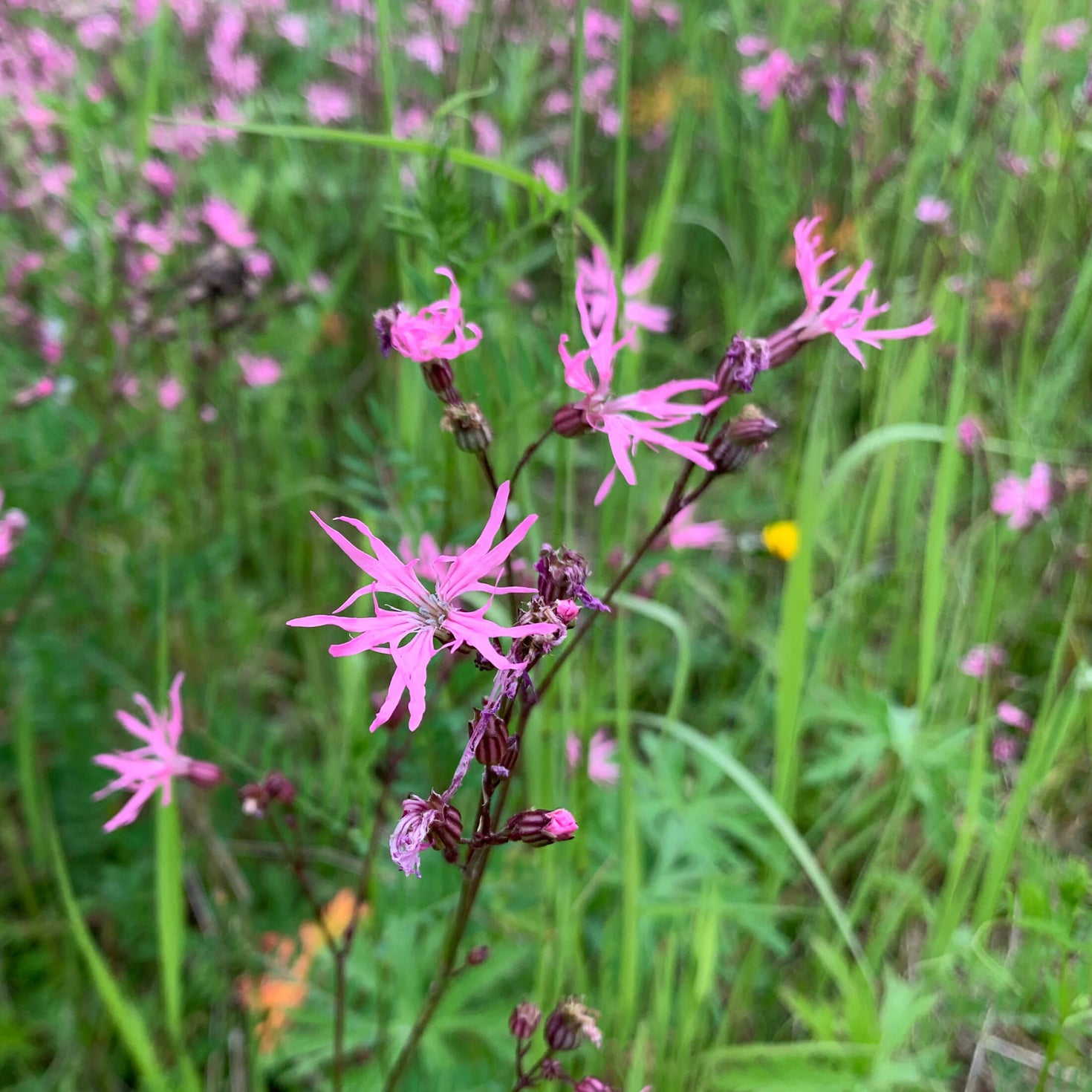 PRODUCT INFORMATION
SHIPPING & RETURNS
CUSTOMER REVIEWS
PRODUCT INFORMATION
Ragged Robin (Lychnis flos-cuculi) Seeds
A dainty flower with delicate pink petals, ragged robin is a gorgeous addition to any wildflower meadow. The sight of this beautiful flower is sadly becoming rare in the wild, due to the draining of marshes and wetlands where it thrives. Help to preserve this beautiful plant by bringing it into your garden. It will happily grow in areas that are usually tricky to plant, adding a burst of colour to the edges of ponds or damp borders. Just make sure the soil stays moist and you can grow it anywhere! Ragged robin will attract wonderful wildlife to your home, as its nectar is loved by butterflies and long-tongued bees. It's a perfect flower for bog gardens.
Packet contains: 50 seeds

Planting Instructions:
Sow seeds thinly and cover lightly with fine soil
Water well and keep moist and weed-free
Ensure the soil stays damp, do not allow this plant to dry out
Flowers should appear the year after sowing
Sow indoors or outdoors: March to May, or September to October
This flower is safe for pets and grazing animals. Prefers damp, boggy conditions and full sun to partial shade. This is a hardy perennial.
All seeds come with a 30 day money back guarantee. We hope these flowers bring you joy!
SHIPPING & RETURNS
Spend £6 or more to get FREE standard delivery. Alternatively, it's just £1 for postage.
Express shipping options are available at checkout.
Free returns within 30 days with a money back guarantee.
CUSTOMER REVIEWS