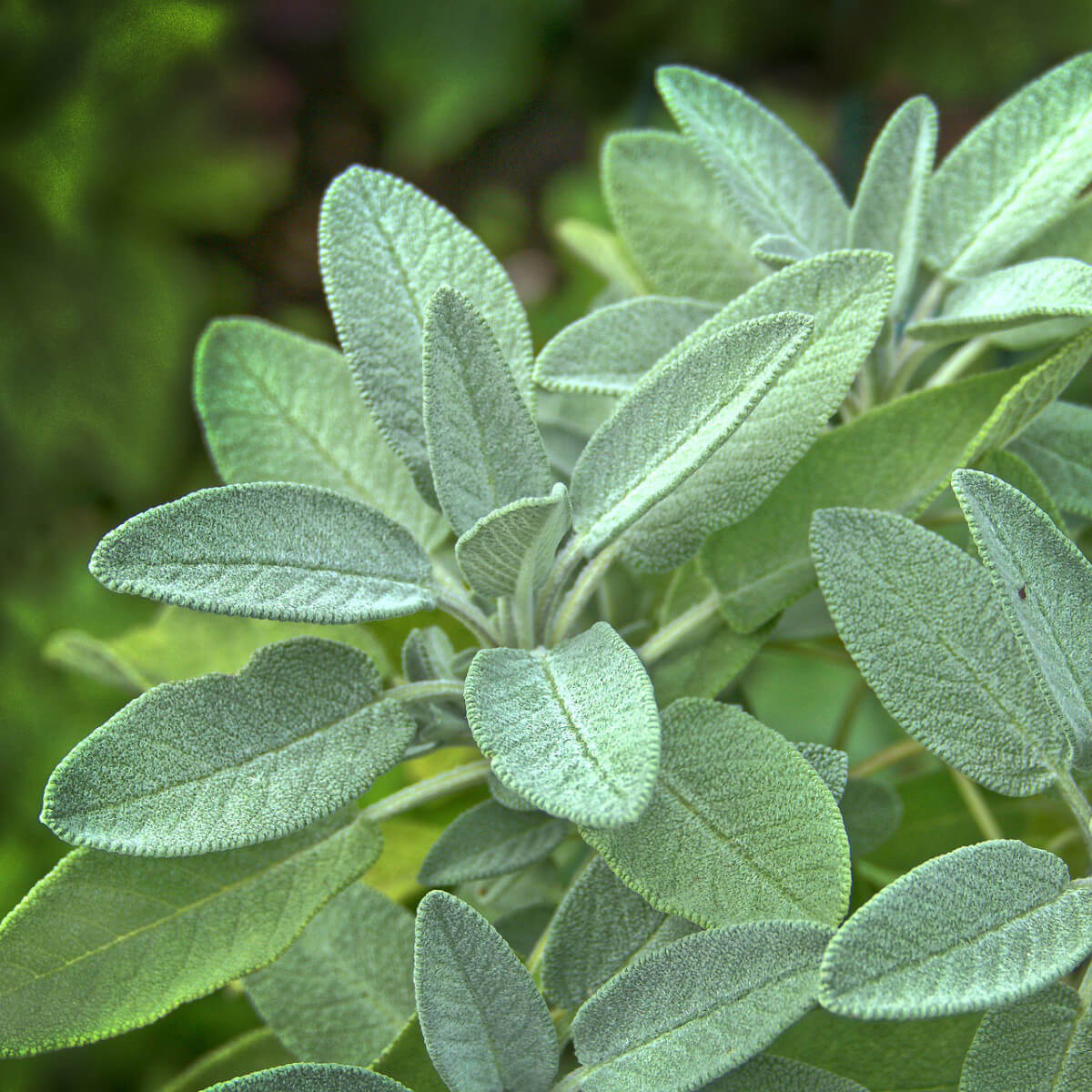 PRODUCT INFORMATION
SHIPPING & RETURNS
CUSTOMER REVIEWS
PRODUCT INFORMATION
Sage Seeds (50 Seeds)
Sage is an easily recognisable herb, with its soft blue-green leaves and aromatic flavour. The rich taste makes this a vital ingredient in the classic sage and onion stuffing. If you enjoy a Sunday roast, you have to try growing this herb.
Number of seeds per pack: 50

Growing Instructions:
Indoors sow in trays or pots of moist seed compost. Cover lightly and place somewhere warm, at around 20

°C.

Seeds usually germinate in 14-28 days. 

Outdoors sow thinly direct in growing position. Thin seedlings to 30cm apart.

Harden off indoor sowings and plant out after risk of frost has passed. Alternatively, continue to grow inside in pots on a windowsill.
Sow indoors: February - May
Sow outdoors: April - May

Sage is a hardy perennial shrub. It will give you harvests within the first year of growing. 
We've done the work for you. All our herb seeds have been specially selected by experienced allotment holders as the easiest and best varieties to grow. They will provide you with abundant harvests, so you can spend less time researching and more time gardening!
SHIPPING & RETURNS
Spend £6 or more to get FREE standard delivery. Alternatively, it's just £1 for postage.
Express shipping options are available at checkout.
Free returns within 30 days with a money back guarantee.
CUSTOMER REVIEWS