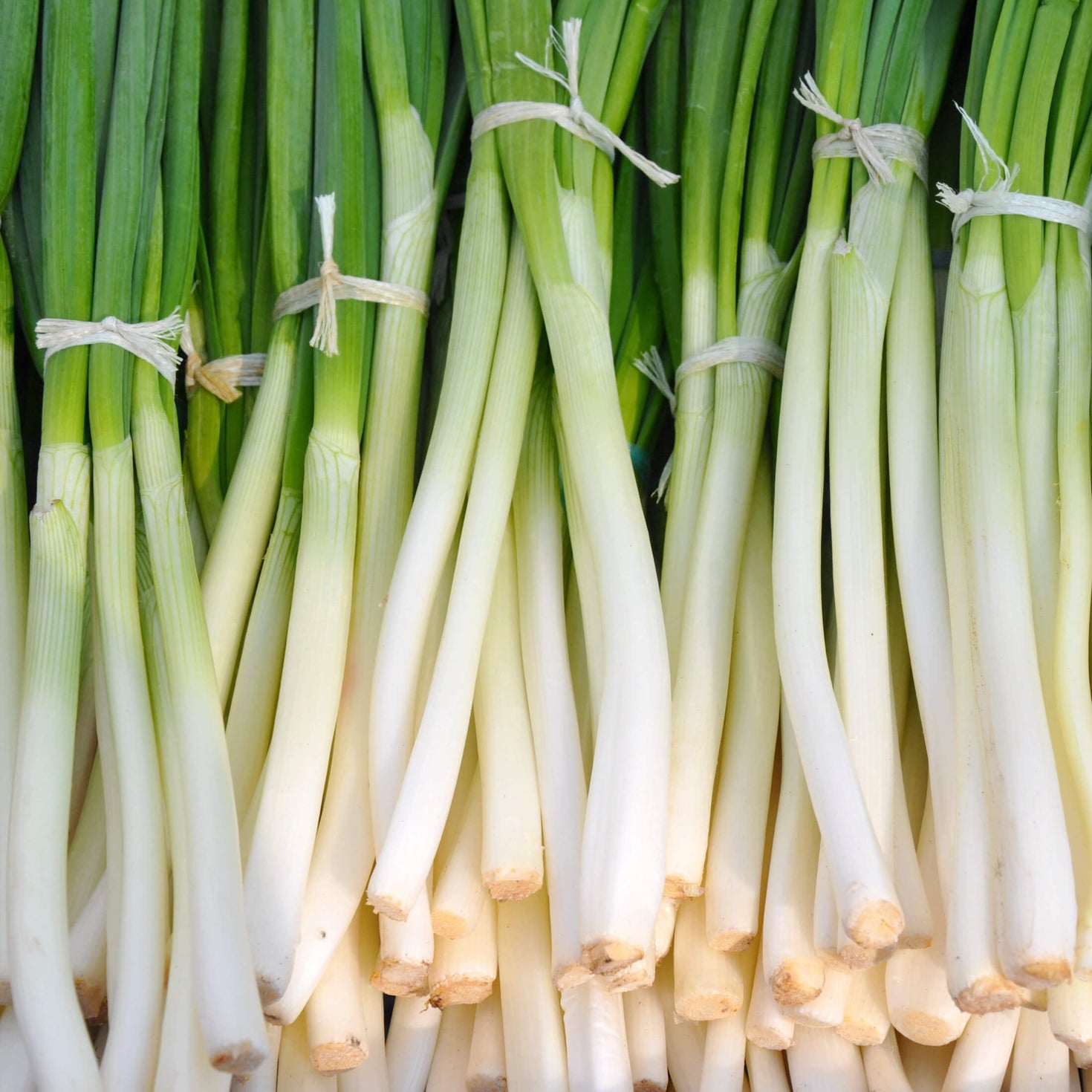 PRODUCT INFORMATION
SHIPPING & RETURNS
CUSTOMER REVIEWS
PRODUCT INFORMATION
White Lisbon Spring Onion Seeds (100 Seeds)
A quick growing salad onion, White Lisbon is perfect for a fresh salad crop. An ideal vegetable for growing in a small space. Quick and easy to grow, sow these seeds every few weeks and you will have harvests to be proud of all summer long. 
Number of seeds per pack: 100

Growing Instructions:
Sow outdoors 1cm (1/2in) deep in rows 15cm (6in) apart. Cover with soil, firm down and water in. 
Seeds usually germinate in 14-21 days. Sow in succession every 2-3 weeks for continuous harvests.
Earth up onions as they grow to produce white stems. Mound soil around the base of the stem to exclude light.
Pull up onions as required, no thinning is needed. If sown Aug-Sept onions will be ready to harvest the following spring. 
Sow outdoors: March - July or August - September for overwintering

This is a hardy annual that will be ready to harvest within a year of planting. Also known as: bunching onion, salad onion, green onion, scallion. 

We've done the work for you. All our vegetable seeds have been specially selected by experienced allotment holders as the easiest and best varieties to grow. They will provide you with abundant harvests, so you can spend less time researching and more time gardening!
SHIPPING & RETURNS
Spend £6 or more to get FREE standard delivery. Alternatively, it's just £1 for postage.
Express shipping options are available at checkout.
Free returns within 30 days with a money back guarantee.
CUSTOMER REVIEWS