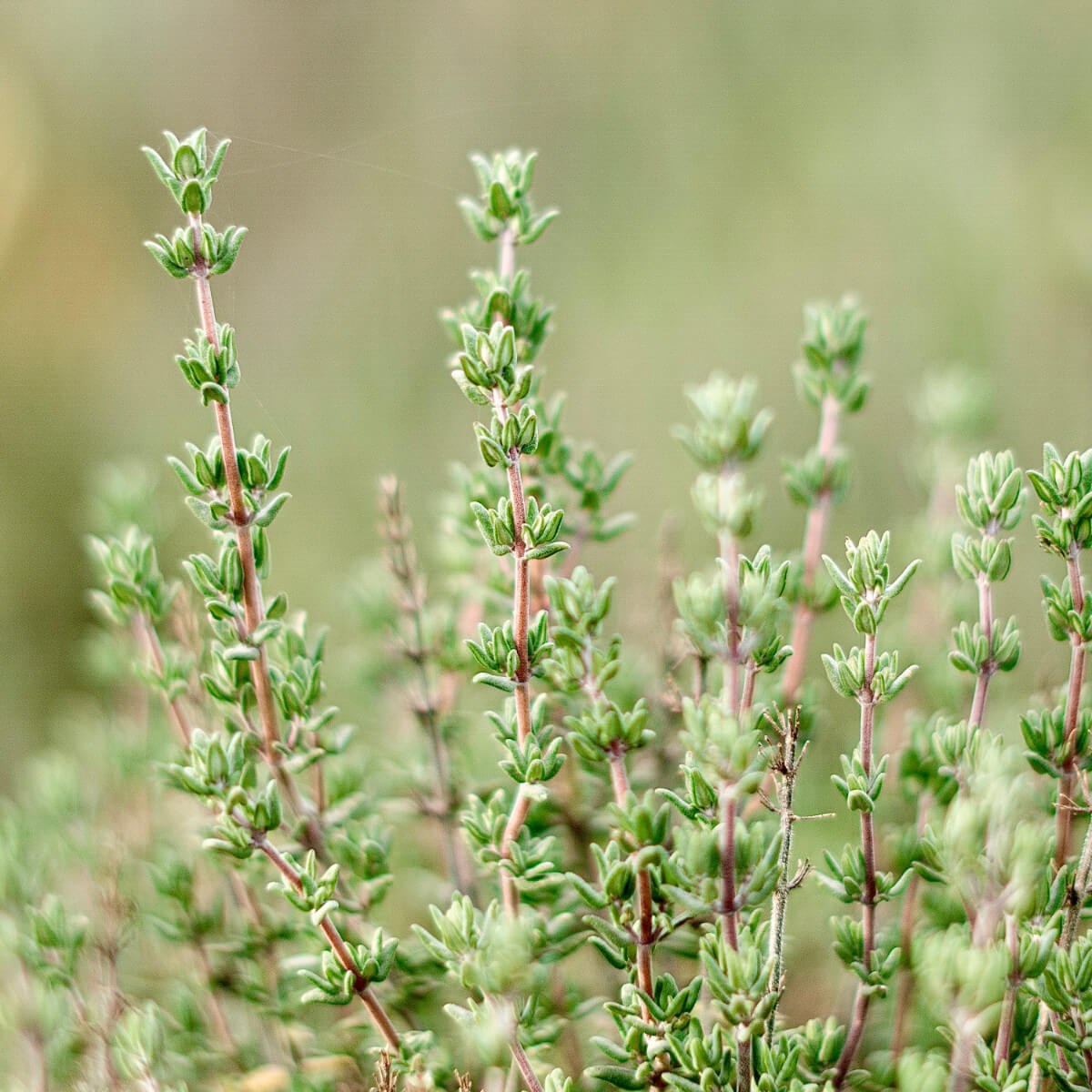 PRODUCT INFORMATION
SHIPPING & RETURNS
CUSTOMER REVIEWS
PRODUCT INFORMATION
Thyme Seeds (150 Seeds)
A flavoursome herb often used in cooking stews and roasts where it adds a robust flavour. A woody, evergreen herb, the leaves can be dried and stored ready for quickly adding to any dish. This fragrant plant also produces dainty pink flowers, which attract many bees and butterflies, bringing life to your herb garden.
Number of seeds per pack: 150
Growing Instructions:
Sow seeds thinly in trays or pots, on the surface of moist seed compost. Cover lightly and place somewhere warm and light.
Keep moist but not wet, seeds should germinate in 14-28 days.
Transplant seedlings to larger pots as they grow.
Harden off and plant outside once all risk of frost has passed.
Sow indoors: February - May

Thyme is a hardy perennial that prefers dry conditions. It will give you harvests within the first year of growing. 
We've done the work for you. All our herb seeds have been specially selected by experienced allotment holders as the easiest and best varieties to grow. They will provide you with abundant harvests, so you can spend less time researching and more time gardening!
SHIPPING & RETURNS
Spend £6 or more to get FREE standard delivery. Alternatively, it's just £1 for postage.
Express shipping options are available at checkout.
Free returns within 30 days with a money back guarantee.
CUSTOMER REVIEWS