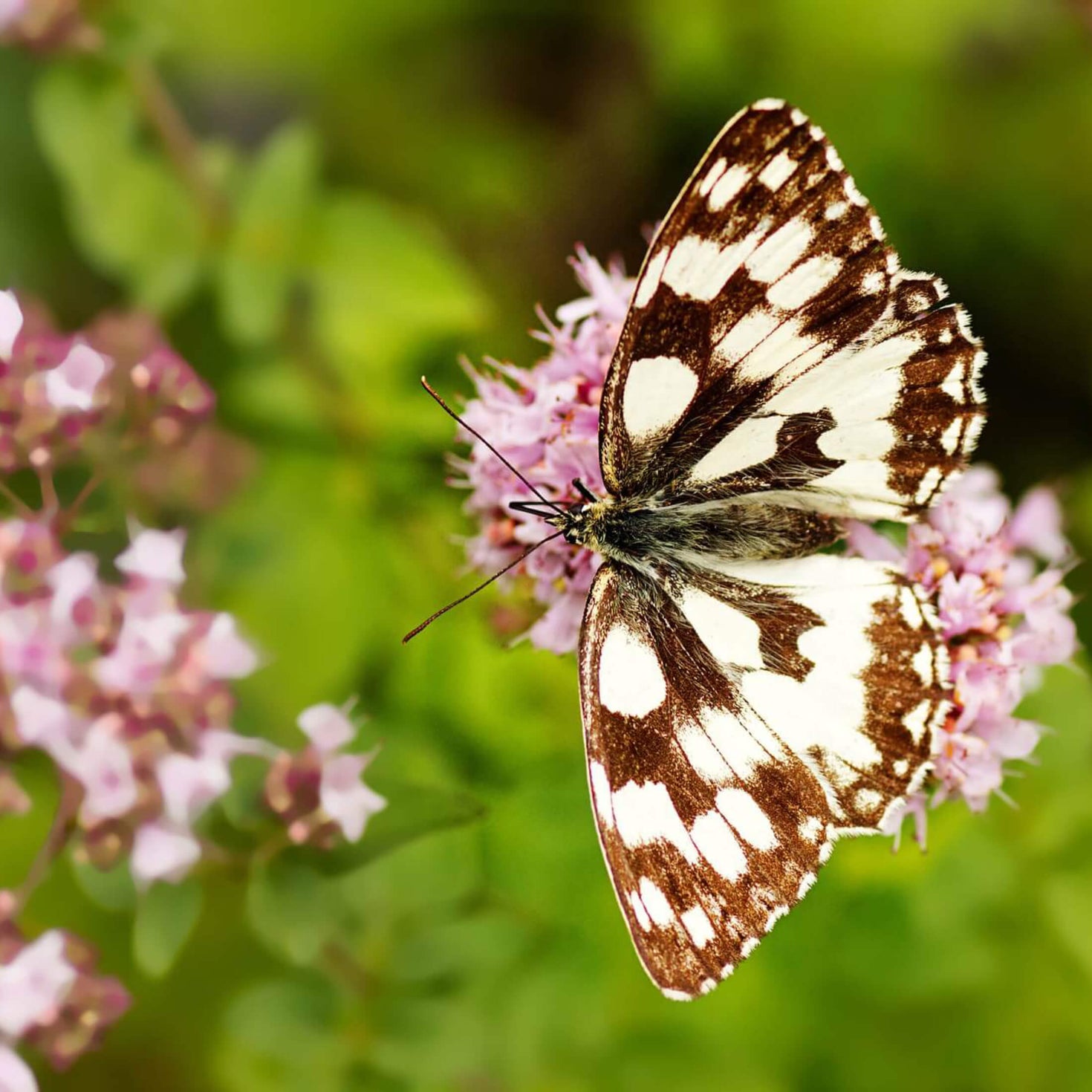 PRODUCT INFORMATION
SHIPPING & RETURNS
CUSTOMER REVIEWS
PRODUCT INFORMATION
Wild Marjoram (Origanum vulgare) Seeds
Also known as Oregano, this is a dainty plant with small edible leaves and clusters of white and purple flowers. The same species as the well-known Mediterannean herb, this UK native develops a different scent due to our colder climate. Not only is it fantastic for use in cooking, this plant will attract more pollinators to your garden than any other. Particularly favoured by butterflies including the rare Large Blue, the nectar-rich flowers are sure to be covered in bees and butterflies all summer long.
Packet contains: 150 seeds
Planting Instructions:
Prepare soil outdoors in flowering position
Water soil first then sow seed thinly
Cover lightly with compost
When seedlings appear thin to 20cm (8") apart
Sow indoors: All year round
Sow outdoors: March - October
Prefers dry, infertile, alkaline soil. Plant in a well-drained area in full sun. This is a drought-resistant perennial plant. 
Toxic to most animals, including cats and dogs, even though it's safe for human consumption.
All seeds come with a 30 day money back guarantee. 
We hope these flowers bring you joy!
SHIPPING & RETURNS
Spend £6 or more to get FREE standard delivery. Alternatively, it's just £1 for postage.
Express shipping options are available at checkout.
Free returns within 30 days with a money back guarantee.
CUSTOMER REVIEWS