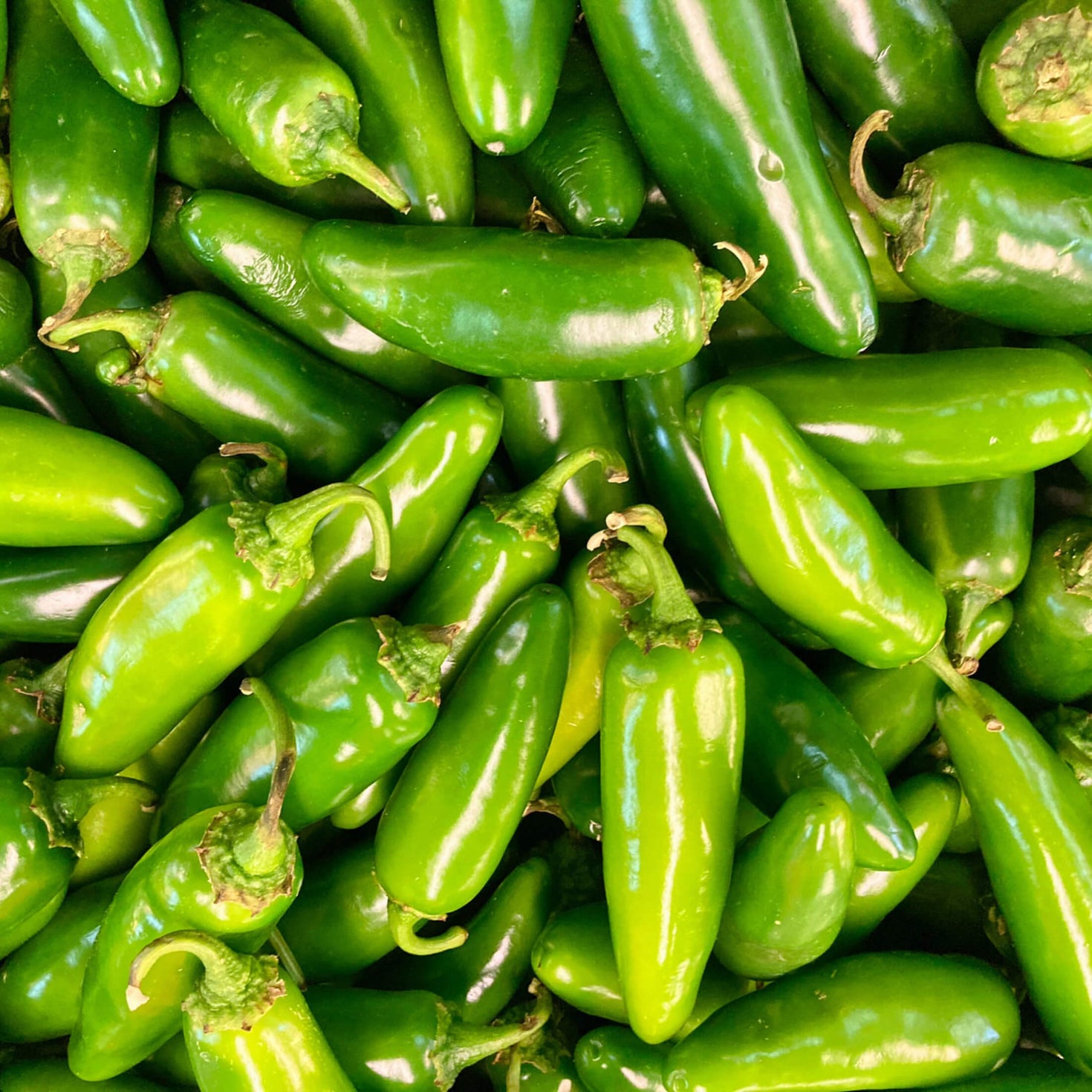 PRODUCT INFORMATION
SHIPPING & RETURNS
CUSTOMER REVIEWS
PRODUCT INFORMATION
Jalapeno Chilli Pepper Seeds (10 Seeds)
A well-known and versatile variety of chilli, jalapenos are a great all-rounder. Produces small to medium size chillies which can be harvested green or left to ripen and go red. Suitable for growing in a greenhouse or polytunnel, or outdoors.
Number of seeds per pack: 10

Growing Instructions:
Sow thinly indoors in pots or trays of seed compost. Cover lightly with compost and keep moist but don't overwater.
Cover with a clear lid and place somewhere warm (such as a heated propagator) and keep at around 20°C. Seeds should germinate in 7-21 days. 
Once seedlings appear remove the cover and grow on in larger pots. 
Can be transplanted outside into a sunny position from May or grown in a greenhouse for a larger harvest. 
Sow indoors: January - April
Warning: Avoid eye contact and wash hands after touching these seeds, can irritate eyes and skin.
This is a perennial plant if overwintered indoors, but is usually grown as an annual. It will give you harvests within the first year of growing.
Spicy Heat Score: Jalapenos can be between 2500 and 8000 scoville units on the Scoville Heat Scale. They are a medium heat chilli pepper. You can easily customise the heat level of a recipe by adding more or less chilli, or removing the seeds for a milder taste.
We've done the work for you. All our vegetable seeds have been specially selected by experienced allotment holders as the easiest and best varieties to grow. They will provide you with abundant harvests, so you can spend less time researching and more time gardening!
SHIPPING & RETURNS
Spend £6 or more to get FREE standard delivery. Alternatively, it's just £1 for postage.
Express shipping options are available at checkout.
Free returns within 30 days with a money back guarantee.
CUSTOMER REVIEWS