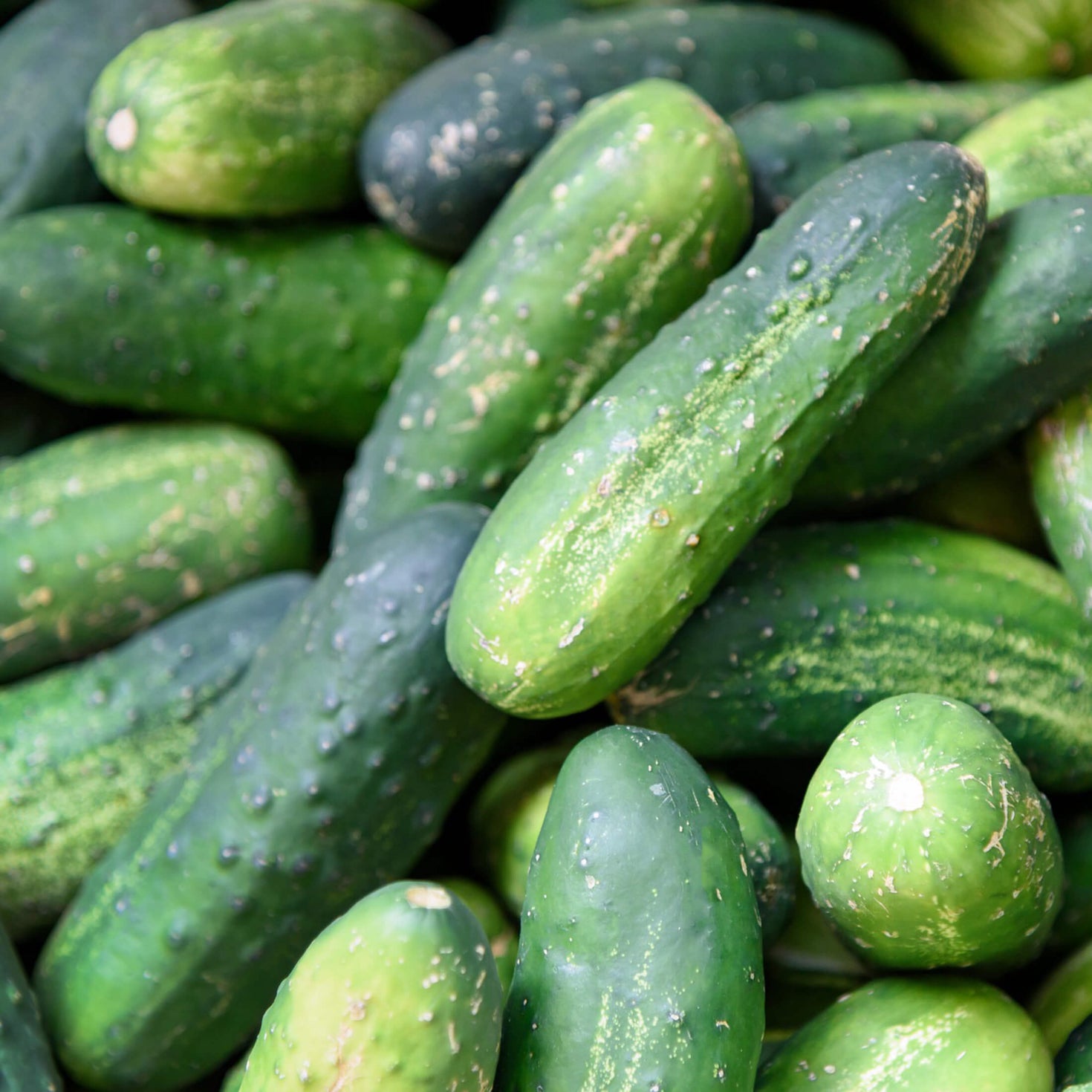 PRODUCT INFORMATION
SHIPPING & RETURNS
CUSTOMER REVIEWS
PRODUCT INFORMATION
Marketmore Cucumber Seeds (10 seeds)
A reliable ridge variety that produces large crops, Marketmore is a favourite for a reason. Suitable for indoor or outdoor growing, it's a great fit for any space and produces fruit that can be eaten small, or left to develop into full size cucumbers.
Number of seeds per pack: 10
Indoor Growing Instructions:
Cucumber seeds should be sown on their sides to prevent rotting. Sow indoors 1cm (1/2in) deep in pots or trays of seed compost and cover with a clear lid then keep at a

round 20 °C.

Seeds will usually germinate in 7-21 days. Keep compost moist but not wet.
Once seedlings appear remove the cover and grow on in warm conditions.
Grow on in a greenhouse or transplant outside once all risk of frost has passed. Final spacing of plants should be 60cm (24in) apart. 
Outdoor Growing Instructions:
Sow seeds outdoors from May on their sides 1cm (1/2in) deep in rows 20cm (8in) apart. Cover with compost and water in.
As seedlings develop thin or transplant to 60cm (24in) spacing. 
Plants will need supports such as stakes or frames as they grow.
Sow indoors: February - April
Sow outdoors: May - June

This is an annual plant and will be ready to harvest within a year of planting. You do not need to remove the male flowers from this variety, it needs to be pollinated to produce fruit and this will not affect the taste of the cucumbers. 
We've done the work for you. All our vegetable seeds have been specially selected by experienced allotment holders as the easiest and best varieties to grow. They will provide you with abundant harvests, so you can spend less time researching and more time gardening!
SHIPPING & RETURNS
Spend £6 or more to get FREE standard delivery. Alternatively, it's just £1 for postage.
Express shipping options are available at checkout.
Free returns within 30 days with a money back guarantee.
CUSTOMER REVIEWS